I guess it was inevitable.
With all the rain we've had the past few weeks and the high humidity to go with it, I knew there was a good chance that the powdery mildew would rear its ugly head. And today it did, on a bunch of my Monarda (Bee Balm) plants: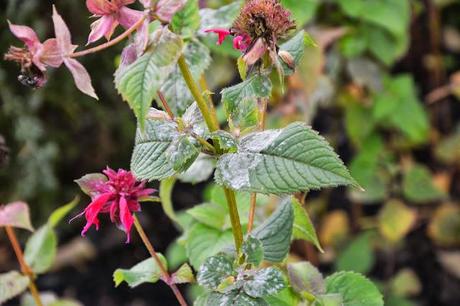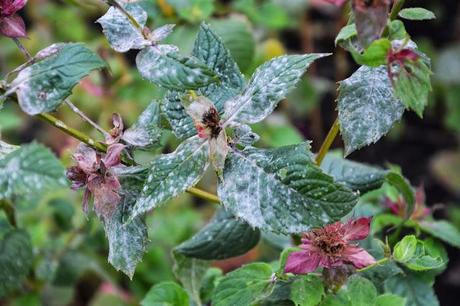 These perennials are susceptible to this fungus so it wasn't much of a shock. This particular cultivar - 'Colrain Red' - is supposed to be mildew resistant and I haven't had an issue with it since I first purchased these two years ago. But they have all nearly doubled/tripled in size since I first planted them: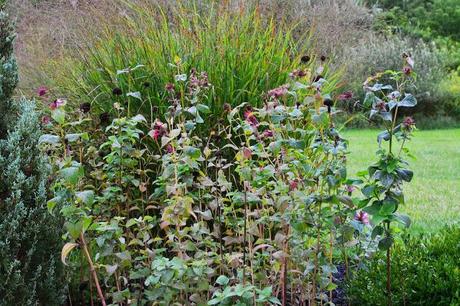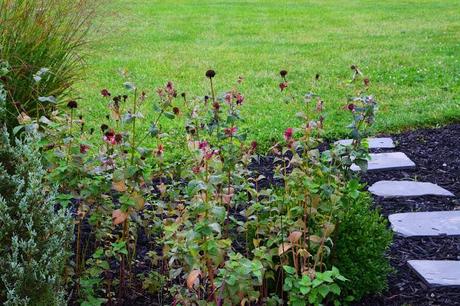 So I think now that the Bee Balm have less air circulation due to their ever expanding clumps, I'll need to thin out the stems earlier in the spring to help fend off the powdery white stuff. Spraying any type of chemicals on these plants is never an option; I don't do chemicals and I'm too busy moving plants around to even try any of the more natural methods.
I've learned over the years that the powdery mildew fungi typically overwinters in plant debris and the spores are then transferred to the plants through some combination of wind, water that splashes up on the plants or even through visiting critters. As referenced earlier, there are specific conditions in the garden that make mildew a distinct possibility:
1. Wet conditions due to heavy rains or excessive overhead watering on the plants leaves
2. Humidity
3. Lack of air circulation due to plant overcrowding
4. Plants that are known to be susceptible to powdery mildew (bee balm, phlox, lilacs, etc.)
Knowing there is really no means to treat the mildew, I figured my best bet was to simply cut down all of the stems of the Monarda and dispose of them, hoping to remove all of the affected parts of the plant: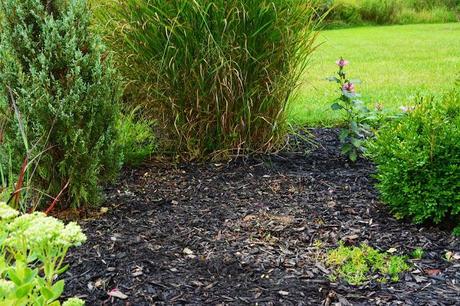 I also made sure all of the leaves that had already fallen from the plants were scooped up and disposed of as well: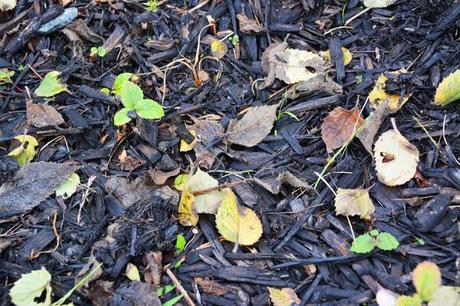 I'm not worried that this fungus will have any long term affect on the health of these perennials and plan on enjoying them for years to come: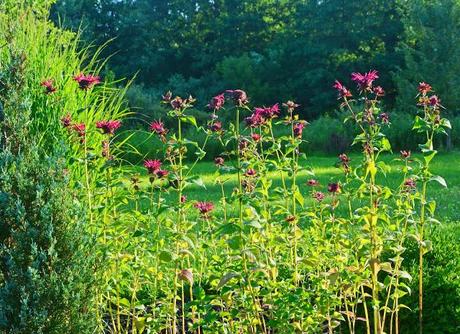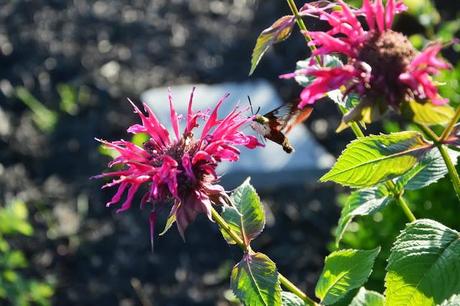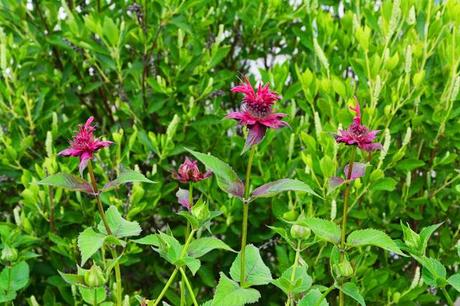 There aren't too many plants that are ignored by the deer, are cool with wet feet, smell damn good (others may disagree), bloom for long periods of time and can fill in an empty space in no time. A little whiteness on their leaves from time to time still seems worth it.
But only time will tell.