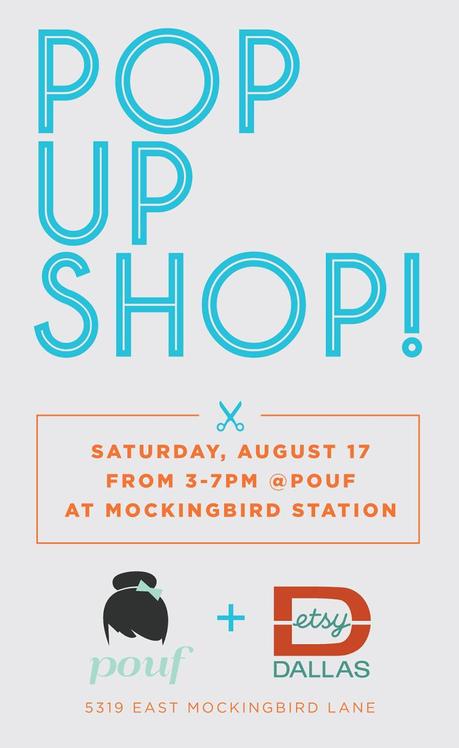 I'm super excited to be a part of a pop-up shop at Pouf, a rad local salon, this Saturday. Pouf's not just any salon: it's a retro-gem of a blowout bar, that offers blow dry services, as well as braiding and makeup bootcamps. And on Saturday, 5 of us from etsyDallas are setting up shop in the salon. Local goods at a local salon. Check and check.
If you're in the neighborhood, please drop by! I'll be there selling jewelry.
The pop-up shop is from 3-7, and will be held inside the salon. And for those of you that have never been there, Pouf is located at Mockingbird station.
For more information, click here.