I'm sharing #JOHNSONS in my life as part of a JOHNSON'S® sponsored series for Socialstars™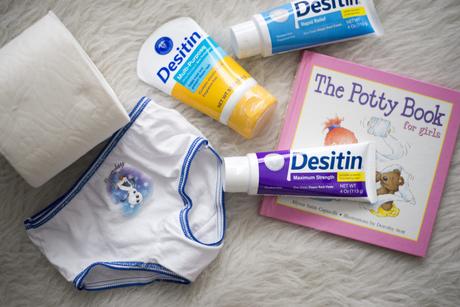 Potty training my daughter has been SO much harder than potty training my son. I know, people always say girls are supposedly easier to potty train than boys. But in my opinion, every child is different and you can't force it. When they're ready, they're ready. I mean, how can you MAKE them not want to go in their pants. They need to decide on their own that enough is enough. And totally gross!
But you know what I didn't expect when we started potty training? Diaper rash. I guess I didn't think about it because my son never had a problem but my daughter seems to be more prone to it now than she ever was before. I think it has a lot to do with attempting to wipe herself. I think it also has to do with the fact that I'm trusting her to tell me when she needs to go potty and when she doesn't, she has a wet diaper for who knows how long. I try to remember to ask her frequently but I can't always remember. That mom brain is real you know!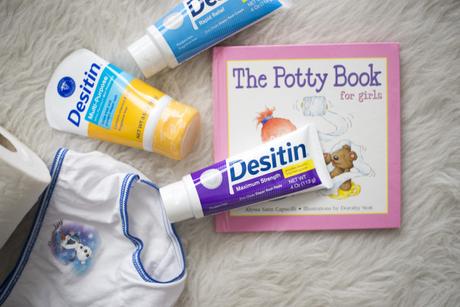 Some of the products that have always been our favorite products for diaper rash are DESITIN® multi-purpose ointment, DESITIN® maximum strength original paste, DESITIN® rapid relief cream. When diaper rash strikes my daughter tends to freak out a little, so I love that all of these products provide rapid relief. The zinc oxide creates a protective barrier to help heal and soothe diaper rash quickly. The formulas are all hypoallergenic, pediatrician-tested, and make the world of a difference when your little one has an ouchy bum bum!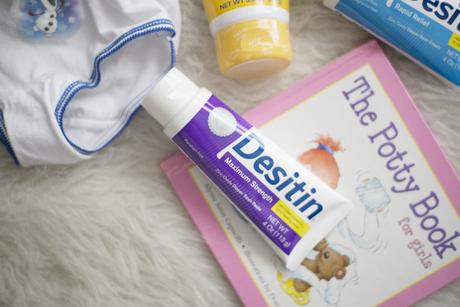 So potty training myth busted; diaper rash ends when diapers end. FALSE. So make sure you have the cabinets stocked and ready to take on any rash that comes your way.
What tips do you have when potty training your little girl? Anything you didn't know that you wish you would have?