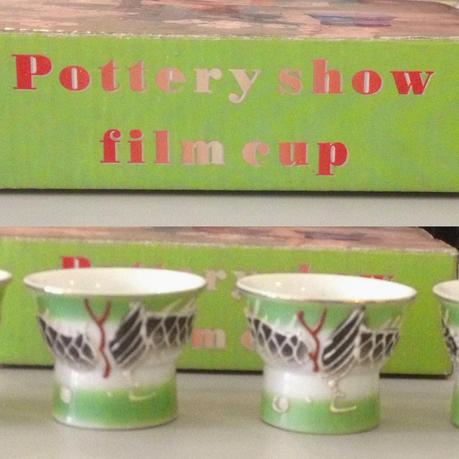 Isn't the world a wonderful place? Take these Pottery Show Film Cups that I picked up in Fuengirola, Spain where I, an Indian, was holidaying with two of my college friends who happened to be from Finland and Switzerland. Small world right?
So, what tickled my fancy about these cups that my friend told me about when we went to one of the many local restaurants on this beachside haven in the Costa Del Sol, Spain; well, they hold a secret that can both entice and excite you at the same time.
The big question, before we get into what these cups can do, is about their origins. I have a faint memory of someone suggesting that they originated in Japan, but the restaurant we were in was Chinese, so they could very well be Chinese in origin.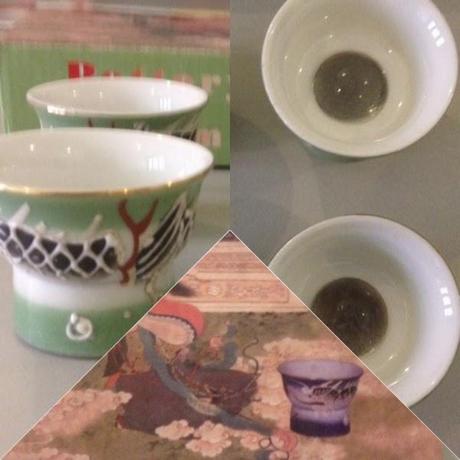 Nevertheless, the story told to me about these "film cups" is that men in Japan/China (my apologies to the nation that should not be listed here), when they want to have a little fun while at a party at someone's house or at a place where one has to be respectable, they can use these cups that each holds a picture, of the "adult" nature, revealed only to the keen eye, if a clear liquid (for example, rice wine) is poured into the cup. How cool is that?
There is obviously a small design flaw in this; I mean if your wife were happen to do the dishes (I'm not saying she should, but if she did) and poured water into the cup, imagine her shock. I guess you might just say hello to the couch for a very long time.
I've had these films cups in the depths of my cupboard for years now and with kids around the house I don't think they will see the light of day anytime soon, but if you ever come over and are in need of some excitement, remind me to show them to your, but don't tell you wife about them, and especially not my wife.