pot·pour·ri
n.
pl.
pot·pour·ris
1. 
A combination of incongruous things.
2. 
A miscellaneous anthology or collection. 
With great excitement, CT-Designs is finally unveiling "Potpourri Fridays" blogs... Starting this Friday, you can expect this weekly installment to include random paper tips, off-topic rants, things making me smile at the moment and other personal observations.
I hope you will enjoy reading these Potpourri blogs as much I will enjoy coming up with them!
---
Things making me smile right now (Golden Gabby)
With the conclusion of
the Olympics
last week (which dominated a good chunk of my life by the way):
I finally bid London farewell

Say YEAH! to the U.S.A. for so many brilliant performances 

...and congratulate little U.S. gymnast Gabby Douglas, who in the words of Rod Black (one of Canadian television - CTV's) announcer broadcasting the Women's Gymnastics All Around competition: "...Rocked the house!"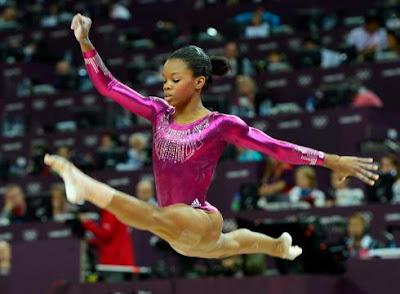 Gabby Douglas won the coveted
Women's All-Around gold medal. Only the 4th American
and first African-American to win!
Have good weekends everyone!
--ct