Happy Friday and welcome to another installment of Potpourri! 
Very exciting news to share today. I have decided to audit a drawing course at Chicago's famed Palette & Chisel Academy of Fine Arts! Palette & Chisel is a great place to go in order to hone your skills and/or learn new techniques. I haven't been in ages. At least 8 or 9 years now. I used to go during the uninstructed hours in order to draw from life, and it was the best time. You meet great people and you stay so inspired creatively.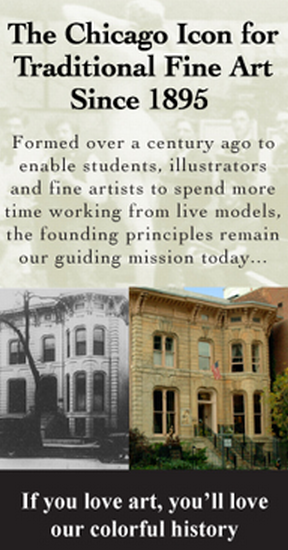 1012 N. Dearborn Chicago IL 60610  |  Phone: (312)642-4400 Fax: (312)642-4317 Email:[email protected] 
This return will mark my first foray into one of P&C's instructor led courses. This drawing course focuses on fundamentals and techniques and I think its JUST the thing that I need as I attempt to take CT-Designs to the next level. Stronger drawing skills will provide a nice foundation to learn watercolor painting... I'd like to develop this skill for next season, to be used in conjunction with my calligraphy offerings.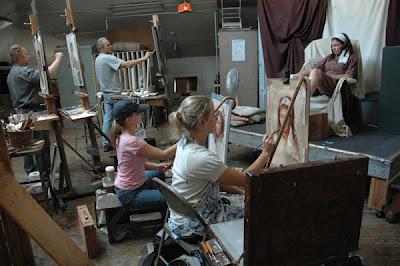 Students at Palette & Chisel, auditing a Life Drawing course.
The class duration is 6 weeks and it starts this Saturday! There are a number of classes still starting in both September and October, so check out the schedule if you are so inclined. I'll be updating you guys as I go on this journey... I'm expecting to be recharged and INSPIRED. Have great weekends and I'll be back on Monday.
--ct