Happy Friday! Long week, but we made it. So many projects and fresh news occurring, but I need to get some projects off my desk first (and complete a couple of photo shoots) before I can share. In the meantime, I have found some pretty nice eye candy on Instagram and thought I'd feature... Enjoy and have good weekends. --ct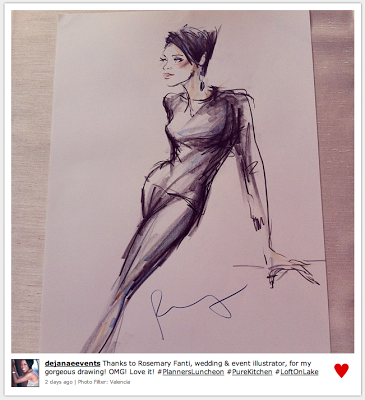 Adorable sketch by Rosemary Fanti done for my friend and colleague Desireé Dent of Dejanae Events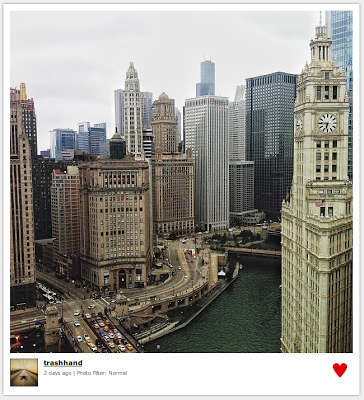 Love my city... This photog is always sharing stunning photos of cityscapes and Chicago is frequently shared. This is a partial view of the Wrigley building at Michigan and Wacker. Also nice view of the Leo Burnett building.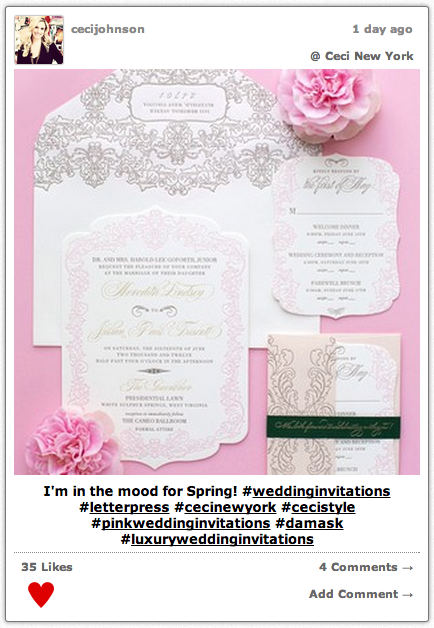 Always cool to see what Ceci NY is up to... Love her invite suites!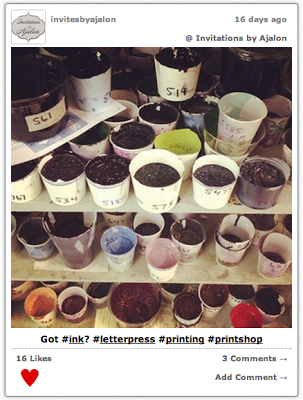 If you inhale really deeply, you can smell the ink! *Waving* to Invites by Ajalon!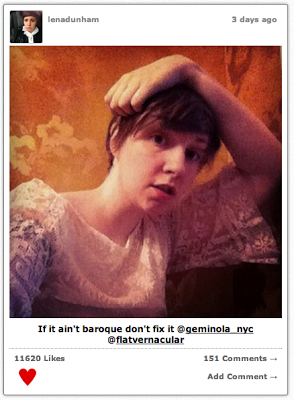 One of my heroes, the talented and hysterically funny Lena Dunham, the engine behind HBO's new hit series, Girls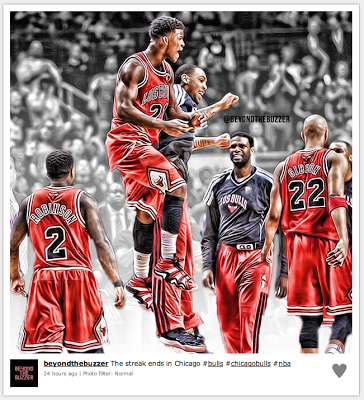 The Chicago Bulls took down the Miami Heat and stopped their 27 game winning streak. All is right in the world.