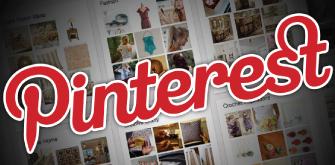 I know, I know... I'm a new bride. I should be on Pinterest now putting together my dream wedding... I get it. One question? Who are the BEST wedding pinners out there to follow?
I'm so glad you asked! I've got 3 "must follows" for you... Some of them are off the beaten wedding path, but will still provide much needed inspiration and "ooh" "ahh" moments!
Enjoy!--ct
---

Desiree Dent of Dejanae Events has become a "Pinterest-mogul" if you will...
Pinning from her laptop and iphone, she has amassed a huge following and has
JUST the eye candy you need for table decor, otherworldly cakes, glamour and more.
---

Color is what drives Jacque Reid.
Over 30k pins and 267 boards, arranged by color...
What more can you ask for? You will drown in inspiration here, no doubt!
---

Cici Absolutely White owns White Lily Etsy Shop and runs Absolutely White blogger blog. She is from Finland and just pins the most adorable items. Not specifically wedding related, but just great photography and details. All tastefully done. Check her out.
---