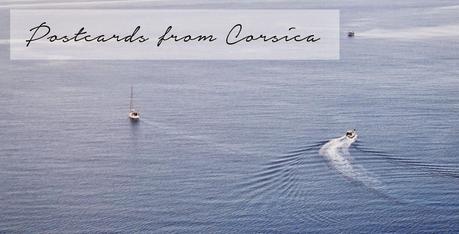 I've been pretty lucky to spend the whole last week at Corsica where I was accompanying my significant other to the conference.  Frankly, I'm kind of jealous that most of the conferences are held in extremely cool places that you visit for free as the University you work for covers all the expenses. I wish I had more aspiration towards academic career.
We've stayed a few kilometers away from Cargèse – a small sunny village with two lovely churches, lots of palms and amazing sunsets over the turquoise water. Oh, and of course the wine and the seafood is fantastic. 
Corsica is a fantastic holiday destination for sure, but there's one huge issue - the flight costs are hilariously high! I've been bitching already a couple of times about EassyJet – a so-called low-cost company, sold one-way tickets from Lyon to Ajaccio for 256 euro (without baggage!) when I tried to buy them a month and a half in advance.  There's a limited amount of airlines flying to Ajaccio:  Low-cost: Transavia – from/to Amsterdam EasyJet – from/to Basel, Geneva, Lyon, Paris and London Jetairfly – from/to Brussels. Full price: Air France – from/to Paris, Nice, Marceille and a number of other French cities with air hubs.  Air Corsica – from/to Paris, Nice, Lyon, Toulon and Rome. The cheapest rates I've found were offered by Air Corsica (97 euro from Lyon to Ajaccio). As for return tickets…well be ready to pay twice more to get out of the island or seek for other options.  I've decided to take a ferry from Ajaccio to Nice and it cost me just 26 euro. No, EasyJet, I won't pay such a hilarious price for your tickets J Yes, the trip took 6 hours, but traveling by ferry in France is pretty cool and sleeping on the upper deck under the sun reminded me of my travel to the Togean Islands last summer.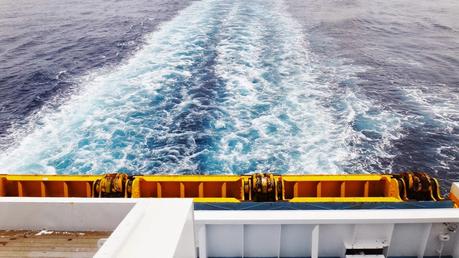 And as a bonus I've had five hours to spend wandering around magnificent Nice – I'd definitely come back for a few days in summer as I liked the city so much!  But back to Corsica for now. Though, I didn't have a chance to explore the island much and travel to other towns, I had great time wondering around picturesque emerald hills and deserted beaches as the touristic season haven't started yet. There are few people around and accommodation's still cheap. The best option is to rent a private apartment that would cost around 40-60 euro per night in low season. Though the water's still somewhat cold to bathe (around +17 C), I think way is a great season to visit the place!  Here are a few fun facts about Corsica I've learnt during my stay:  - You can't buy any property here unless you've lived here for at least 5 years. Otherwise, your house may be burnt down by the local mafia. It is this way nowadays too.  - The locals love their football team which is unofficial and not recognized by FIFA. Don't you dare saying you aren't a fan too! - Prices for some goods here are lower than on the continent, mainly alcohol and cigarettes. I don't have an explanation for that. - The locals speak their own dialect of French – Corsu. The pronunciation of different words and the accent varies from the mainland. -There are around 232 kilometers of railroad around Corsica connecting Ajaccio and Bastia – 2 main cities of the island. Yet, the trains here run extremely slow as the road goes through numerous mountain passes. - Napoleon Bonaparte was born in Ajaccio, Corsica and the airport here is named after him. There are a few monuments here too and probably that's the only place in France where this megalomaniac is still mentioned in public.  And here are my postcards for you to enjoy and add Corsica to your travel bucket list!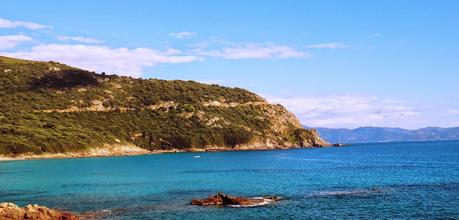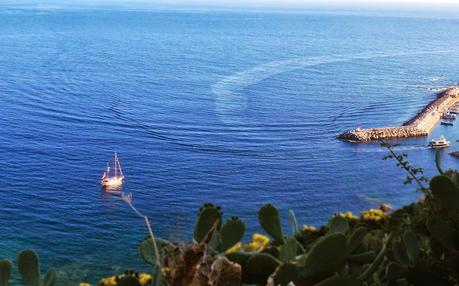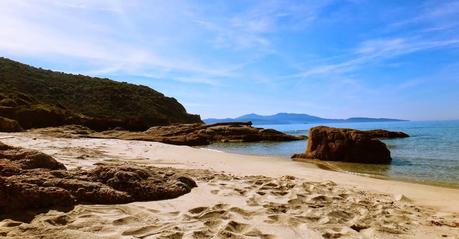 A beach for me on my own to enjoy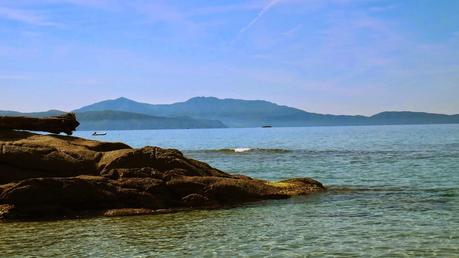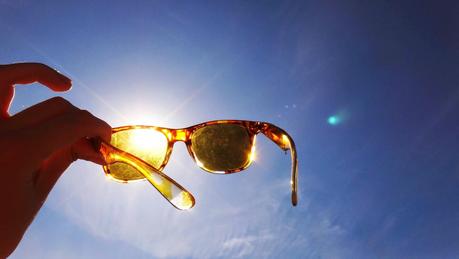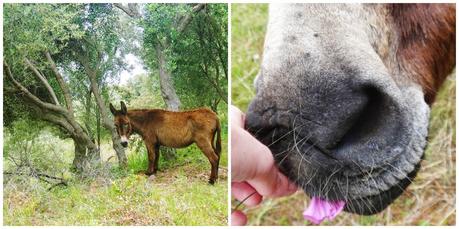 My new friend Mr Donkey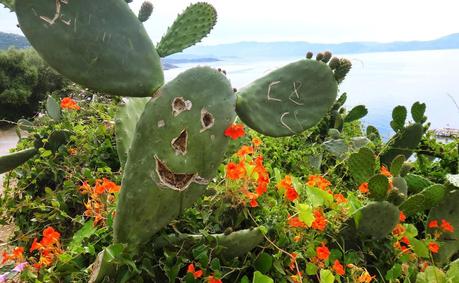 and Mr. Happy Cactus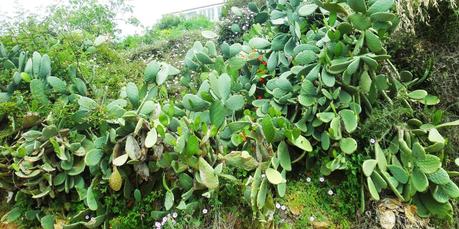 The local specie of cactus grows everywhere around the island
Cargèse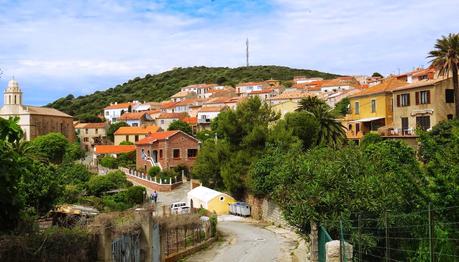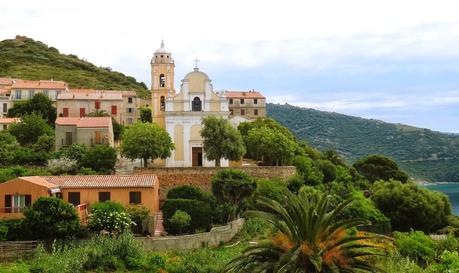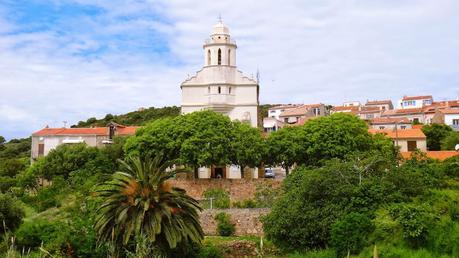 Two churches placed on the opposite hills and facing one another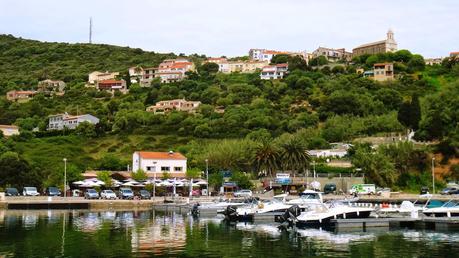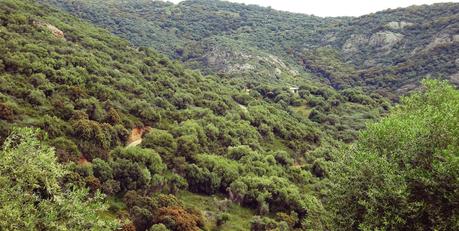 The Sea of Green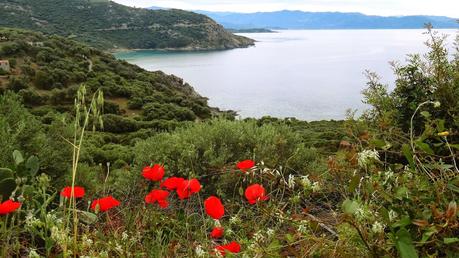 Amazing Sunsets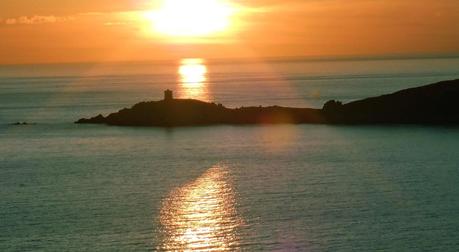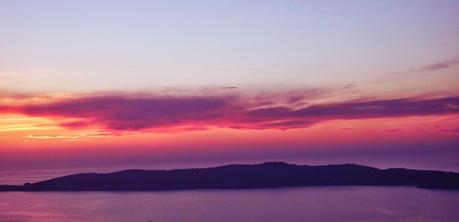 To receive my latest posts and photos (one email a week on Saturday), leave your email in the box below: