I'm willing to bet that most of you had a good time over the holiday weekend – maybe too good a time.  So I thought today would be a good time to post a few recipes for refreshing, cleansing smoothies to get you back to feeling normal again.
If you're in the mood for a fruity, beat-the-heat kind of drink, try this Red Grapefruit Smoothie (deceptively green in color) courtesy of  Incredible Smoothies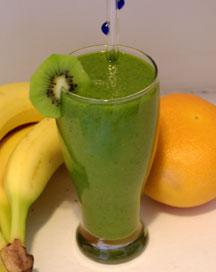 Ingredients:
Juice from one large red grapefruit, (or 1 whole, peeled and deseeded)
1 kiwi, peeled
1 tablespoon of ground flax seeds (flax meal)
2 bananas, peeled
2 to 3 cups of fresh baby spinach
2 to 4 ounces of filtered water
Blend on high, approximately 30 seconds or until creamy
If you need a little energy try this one from Whole Living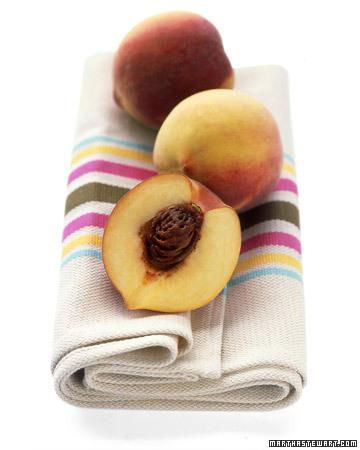 Ingredients:
1/4 cup almond butter
2 cardamom pods or 1 teaspoon ground cardamom
1 1/2 cups pure water
1 cup frozen peaches
1 to 2 teaspoons agave syrup
1/2 cup ice
Blend together until smooth.
If you feel really guilty :) and are determined to get back on track, give this Glowing Green Smoothie (A Drew Barrymore favorite) from Kimberly Snyder a shot
Ingredients:

1 1/2 cups water
1 head organic romaine lettuce, chopped
3-4 stalks organic celery
1/2 head of a large bunch, or 3/4 of a small bunch of spinach
1 organic apple, cored and chopped
1 organic pear, cored and chopped
1 organic banana
Juice of 1/2 fresh organic lemon
Optional:
1/3 bunch organic cilantro (stems okay)
1/3 bunch organic parsley (stems okay)

Add the water and chopped head of romaine to the blender. Starting the blender at low speed, mix until smoothi. Gradually moving to higher speeds, add the celery, apple and pear. Add the cilantro and parsley, if you are choosing to add them. Add the banana and lemon juice last.
The fruit and lemon cut right though the grass taste.
Feeling better already, aren't you?