Oh my!!! Did you all see the new stamps from Lili of the Valley?  I am loving them!!!  So this new little duckie may be my new favorite, it is called "A Cart Full of Sunshine".  Seriously, it could be such a cute Mother Goose card for a baby or just a bringing you sunshine type of card.
I had to pull out the most colorful, spring-y papers I could find. These papers are ancient! They are called We R Memory Keepers - Color Me Plaid.  Perfect for Spring!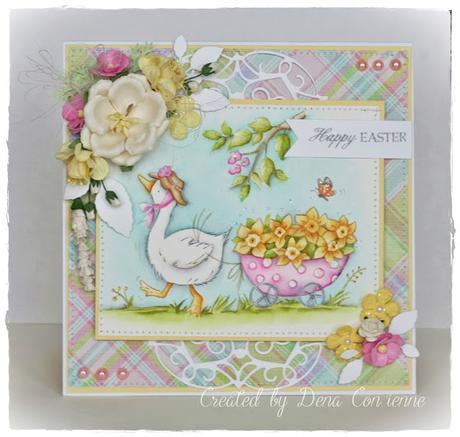 The doily die is one from Prima that I just bought, but good golly it was hard to cut out.  I cut it in half and put on half on top and bottom.  My flowers are from Wild Orchid Crafts of course!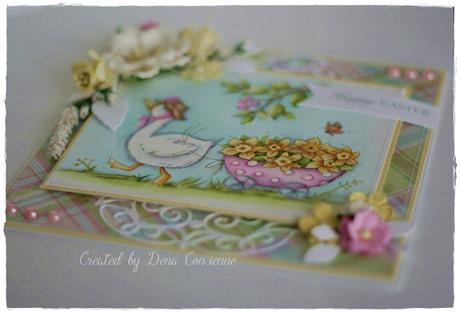 One more look at the super cute image!!  EEK!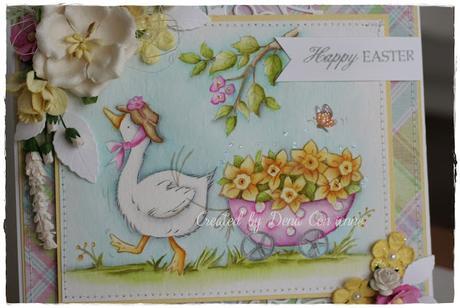 Gotta run!
Thanks for stopping by!  Have a great day!
Hugs, Dena