It is obvious that here at Free Kicks and French Toast we focus primarily on t
he English Premier League. I decided to switch it up a little today, take a step back, and look at some
historic events going on in the Dutch Eredivisie an
d the Portuguese Liga this season.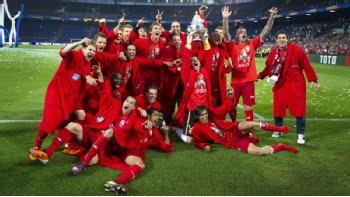 Ajax and FC Twente face off for the Eredivisie Title
The Eredivisie season is coming down to one game this weekend. FC Twente and Ajax face off in Amsterdam in what amounts to a cup final to decide this year's Dutch Champion. Surprisingly, Ajax, one of the most famous clubs in the world, has not won the Dutch league since 2004. Ajax is desperate to end that drought and bring the trophy back to Amsterdam. Last year's Champions, Twente, take a 1 point lead into the match and will need to collect all 3 points to take home the trophy for a second consecutive season. Ajax holds the goal differential and thus can secure the title with just a draw. Adding even more fuel to the fire, these same two teams played over the weekend to decide the domestic cup. Twente came back from a 2-0 deficit to beat Ajax 3-2 in extra time thanks to a Marc Janko goal in the 117th. After the game, Twente lifted the trophy and celebrated in some pretty dope red robes. The game will air Saturday at 8:30am on ESPN3.
FC Porto on course for history
Quietly, Porto has steamrolled through the Portuguese League. They locked up the Championship months ago and have one game remaining to complete an
Invincible
season, Portuguese-style. Porto has accumulated 81 points on 26 wins, 3 draws, and 0 losses. Not only are they going after an unbeaten season, but Porto has a great chance at securing a Treble (not
THE Treble
though). They are in the Domestic Cup Final against Vitória S.C. and face Braga in the Europa League Final. Porto forwards Hulk and Falcao have been absolute beasts and shouldered the scoring load for the team. Both players will probably be playing at bigger clubs next season. Another hot commodity is Porto manager Andre Villas Boas, who is viewed by many as the next Jose Mourinho. FC Porto finishes up their season this weekend against Maritimo.