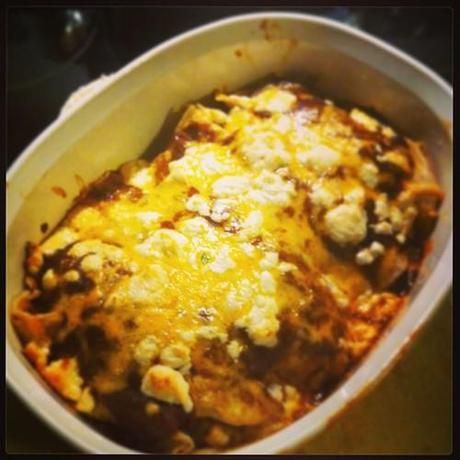 Pork Enchiladas with #homemade sauce. #food #nomnom #dinner
Quick homemade Enchilada Sauce Recipe- I adapt this recipe by adding chicken stock instead of water, cayenne pepper, and paprika.
The pork enchiladas I made in the picture above were whipped up with leftover pulled pork loin, some spring onions, corn tortilla shells, queso cheese, co-jack, and baked to perfection in a 350 degree oven for 30 min.  Add some spicy salsa and sour cream to really round out this meal!