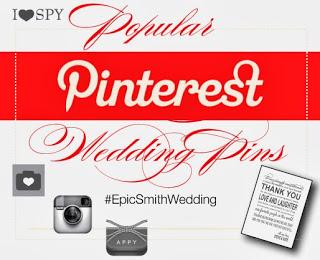 This year was the first that indicated to me how influenced brides have become by Pinterest. As far as weddings go, no one really knew about Pinterest in 2011 except industry insiders... Fast forward to 2013 and Pinterest is a "must" reference/tool for the modern bride planning their nuptials.
I love Pinterest (
follow me
, I've got great wedding boards), but as a stationery designer, it did appear this year as if some ideas were more popular than most. Subsequently, I was given the same pin(s), by different brides,
over and over
again in order to draw inspiration from, or pickup the verbiage directly.
1.
The "To Our Family and Friends" Thank You card...
Not sure WHO came up with this card's verbiage in the beginning, but I've seen this card done about a dozen ways. Understandably. No real stationer wants to copy a card exactly. Its bad enough you are using the copy. The thing that makes this a great card is the way the fonts are different sizes and colors. Below are just a handful of the different versions of this card. It is unreal. Beautiful sentiment and lovely card, but brides please know that this card's
content
is in
HEAVY
rotation on both Etsy and Pinterest.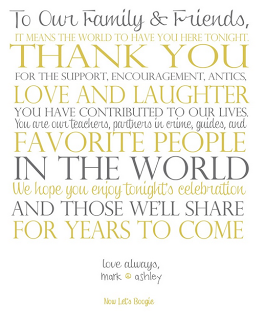 From AshleysCraftTherapy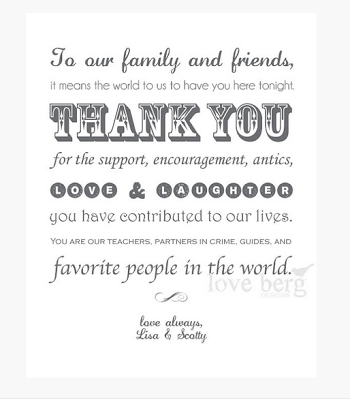 From LoveBergDesigns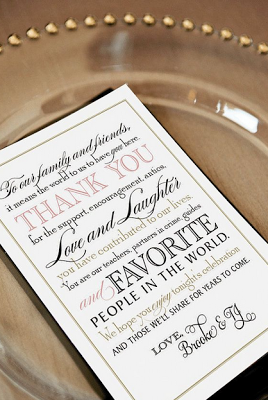 From PompDesigns
2. 
The I Spy Card...
Unsure when this card began to become popular, but it sure was popular for me in 2013. Like the Thank You card, the key to it is different sized fonts, different colors and some fun ideas for pictures you'd like to catch!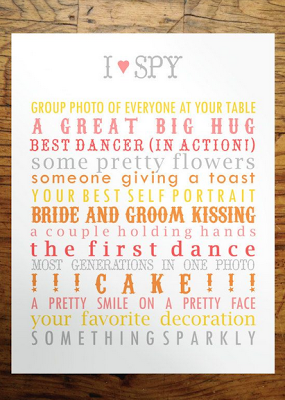 From AndysWeddings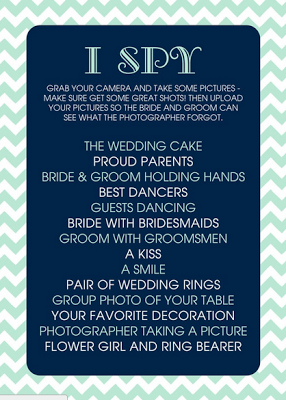 From ReplyByDesignStudio
3. The Instagram Sign -
Social media sharing cards were so popular this year that I'm going to do a separate blogpost on them!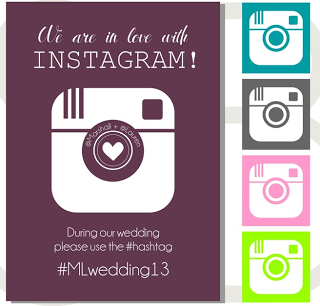 Etsy Shop: Invited by Blue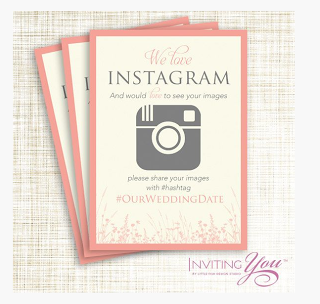 Etsy Shop: InvitingYou
Great trends... 2014 is going to be a FUN year and great for "day of" stationery and also the D.I.Y. printable market!
I'll be back soon, have great weekends... --ct