Hey Eric & Sookie Lovers!
Alex made it to #6 in the Popsugar 100: Top 10 Vampires & Werewolves list!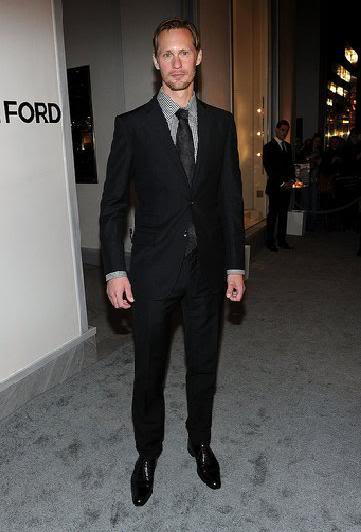 This is what they said about him…
6. Alexander Skarsgard

Eric Northman may not have earned the love of Sookie just yet, but Alexander Skarsgard has ladies lining up for a glimpse at those True Blood abs. The dark and twisted show gives us more Eric with every season, and we're not complaining. In real life Alexander is going strong with girlfriend Kate Bosworth and expanding into big-screen roles, including the critically acclaimed Melancholia, which recently debuted at Cannes.
Source: popsugar.com
Popsugar has also listed Alex at #26 overall in their 2011 Popsugar 100! You can check out this list here!
Congratulations Alex!