As a groom to be, popping the question was probably the biggest moment of my life to date, and whilst I have no doubt it will be overshadowed by a wedding soon enough (7 weeks if you're interested) – planning the proposal was a big task to me.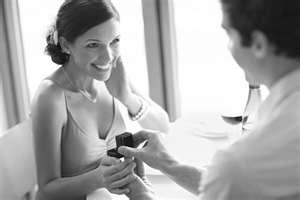 If you are thinking about proposing to your beloved there are a few things to consider if you want to make it as special as it can be…
1: Public or Private?
The whole proposal in a restaurant thing might seem a little cliché, but hey some brides like that. On the other hand, many brides would die of embarrassment from all the attention. So before you charge ahead with your planning, consider whether your wife to be (hopefully) is the sort who likes a little attention, or would a more private affair; maybe just the two of you and perhaps some friends.
2: Shhh….
Now personally, I like to keep things a surprise; I think it adds to moment – especially if your aim is to really take her breath away!
So who do you tell? In general you will have to tell someone, a co-conspirator will help will the planning if you need it. Be careful about who you ask though, because I have learned that some people are not good with secrets.
3: When to Do It?
No I don't mean when in your relationship – if you think the time is right then that's good enough for me. But what moment, what time, what day of the week? This is worth considering before you go any further with your planning.
Weekends are popular of course, and a special occasion can work well too. I went for our anniversary, which worked quite well to keep the whole thing a secret; after all, going to a nice hotel for our anniversary is pretty normal behaviour – so no suspicions were roused.
4: The Ring!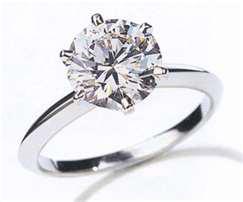 Personally I don't buy into the idea of having a set amount that you are supposed to spend – spend what you can afford. Getting into debt over it is certainly not a clever idea – you are about to get married remember?
What you lack in budget can be made up for in thought though. Shop around as much as you can. I must have checked 20 or 30 websites and went in plenty of shops too, I wanted to find a ring that suited her just right…
Leave yourself plenty of time to do all of this, it might take a few weeks and once you have found and ordered your ring it could take another couple of weeks before it arrives.
I am a writer and a romantic, I can't wait for my own wedding and I think that everybody should be lucky enough to find their own true love, whether you are single, dating or otherwise there is certainly someone out there for you.