Hey my beautifuls, I am so excited today to bring you a latest sensation in the world of makeup, i.e., the Wine bottle lipsticks. The product I am going to talk about is the Popfeel Wine Bottle Liquid Matte Lipstick which I got from Bangood.com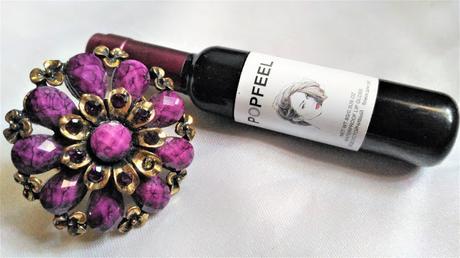 About Banggood.com:
Banggood.com is your online shopping destination with over 70000 products available under various categories like clothing, jewlery, beauty, toys, electronics and more. Bangood.com promises the best customer services with the lowest shipping costs worldwide and an option of no minimum quantity order.

About Popfeel Wine Bottle Liquid Matte Lipstick:
It is a long lasting truly matte lip color packaged in a unique wine bottle format. There are 6 stunning shades.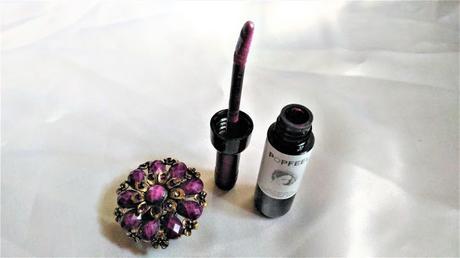 Price: Rs. 254.98/ $ 3.69
My experience: The beauty of the Popfeel Wine Bottle Liquid Matte Lipstick lies in its unique packaging. It exactly looks like a classic wine bottle. I am totally in love with the packaging as I know its a craze in the makeup world. The lipstick is truly matte and stays for a really long time. It stays for a good 8 hours without even fading. There is some transfer but that does not alter the color. The color pay off is outstanding. Just 1 stroke and the lipstick gives the deepest shade possible. I thought it will dry up my lips, but actually it is not that much drying. After about 5-6 hours you feel a little dryness. but I am sure a nice prep with proper scrubbing and hydrating will keep dryness at bay.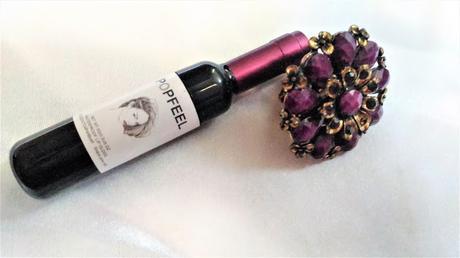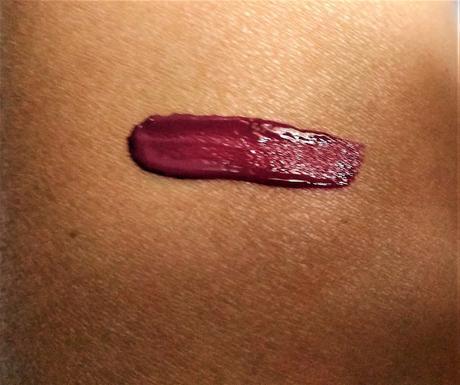 The shade of Popfeel Wine Bottle Liquid Matte Lipstick that I have chosen is LW5 which is an incredibly beautiful deep berry shade. It is so much appropriate for the winter season. It can act as a statement makeup as shown in the picture below. I have become a fan of the lipstick and the shade that I have chosen. There are 5 more shades to choose from, ranging from pinks to reds.
Pros:
1.Very long lasting
2. Very deep shade
3. Best color pay off
4. Less transfer
5. Colour does not fade for a good 8 hours
6. Attractive packaging
7. Affordable
8. 6 Shades options
Cons:
1. Can be a bit drying
Rating: 4.5/5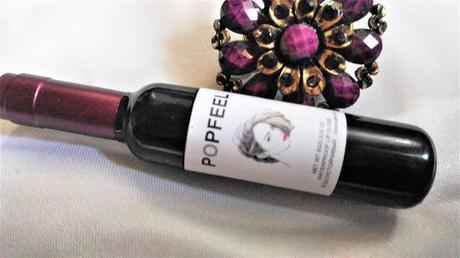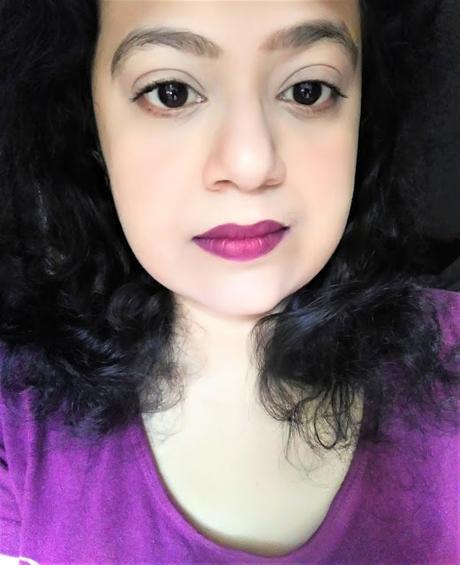 Popfeel Wine Bottle Liquid Matte Lipstick is one of the most interesting products that I have tried this year. It is surely going to be a good choice for anyone having a liking for liquid matte lipsticks. Have you tried? Get yourself one as Banggood.com ships all over the world.