Firefighters do a dangerous job, sometimes made harder when those they save seem ungrateful. But even the strangest of the strange seldom bite the hand... or the thigh... that is trying to help.


◄◄Rewind the Memories...

Yet, it happened today. My biter was a dog who was supposed to have been secured in another room by PD. 




Apparently he wasn't.




Assisting our patient up from the couch, he let out quite the series of grunts and groans and what should appear in the doorway immediately behind PD... the same PD that was to have secured said pooch in adjacent room?  Yup... Gujo himself with his teeth barred menacingly!


Before PD could turn to react, with no wasted movement demon dog makes straight for me and chomps down on my thigh which I am sure he mistook for Top Sirloin.
"Oh s**t... Mother f**ker...etc" and about 30 others!


▌▌Pause the Moments ... 4 hours in Urgent Care waiting to see Doc.  Got a few nasty punctures/gashes in my upper thigh! First time I've been bitten, had to make it a good one, I guess.  I asked our District Chief if I could bite Gujo back... Denied. So I asked if I could lick the nurse.... DENIED!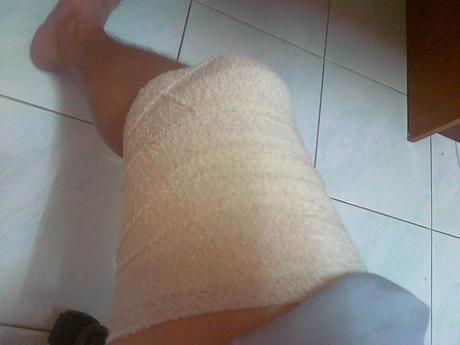 ►►FastFoward the Drama ... Tomorrow I have to call animal control folks back and talk to them. Hopefully they will report back that the dog is, in fact, up on all of his shots. Can't speak to the owner, but girlfriend said he was, but c'mon, what the hell else are they gonna say?


And… I know it sounds cliché, but I don't really blame the dog.  I do believe that when the dog heard his master's painful screams, he may have acted in a protective manner and his instinct was to take out the threat, unfortunately I appeared to be that top sirloin threat.  I can't fault the Pooch for that.


I fault two others who will most likely have a lot of explaining to do.




In the mean, I.AM.OUT.OF COMMISSION for the next day or two.  Dog gone it!


█ Stop right There.... Kind of makes me wish I would had been on the Engine today!