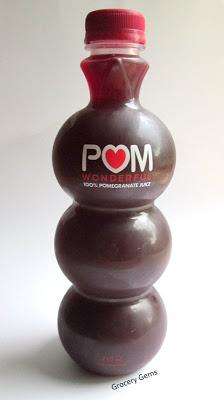 I was excited to be asked to try out the range of POM Wonderful 100% Pomegranate Juice, and to give one of their delicious summer cocktails recipes a try. Be sure to keep reading until the end of this post for details of a competition for one of my readers to win THREE bottles of POM Wonderful!
Pomegranates are well known as a superfood because of their high antioxidant and vitamin content and POM Wonderful have used this to create a nutritious juice that's full of flavor. On it's own it reminded me a bit of cranberry juice with it's slightly tart edge but sweet finish. The strong fresh flavor means this juice also works wonderfully well when mixed with other drinks - it's especially delicious when mixed with lemonade.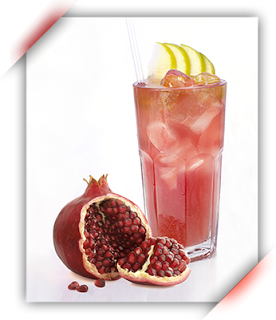 APPLE & GINGER POM (Non- Alcoholic)
Ingredients
50ml POM Wonderful 100% Pomegranate Juice 50ml ginger ale Quarter fresh apple 1 nail of ginger 2 lime wedges Garnish: Apple Fan Preparation
Shake the ginger, apple and lime in a shaker

Add POM Wonderful 100% Pomegranate Juice and shake with ice

Strain into an ice-filled glass and top with ginger ale

Garnish with an apple fan

For an alcoholic version this recipe works great with Whiskey.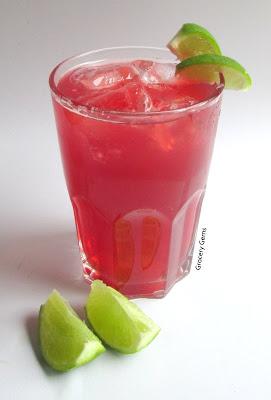 I was so pleased with my finished Apple & Ginger POM (above photo) - it turned out really well! I used extra lime wedges for the garnish rather than apple but the rest is the same as the recipe. The ginger gives this mocktail an extra zingy and refreshing quality, and makes it the perfect drink for a hot day. It's so simple to make and the resulting drink looks fantastic too!
Check out the POM Wonderful Cocktails website for lots more lovely recipes:  http://pomcocktails.co.uk/recipes