Hollywood Life is hosting a poll to decide which True Blood couples we are shipping so far this season? Obviously, we have our #1 choice…and that's Eric and Sookie! Good news is, they're winning so far! But we can't let them lose this especially during a season where we'll have to suffer through Sooicide (Zzzzz) and a bad bromance between Eric and Bill (PUKE). We need something good to celebrate!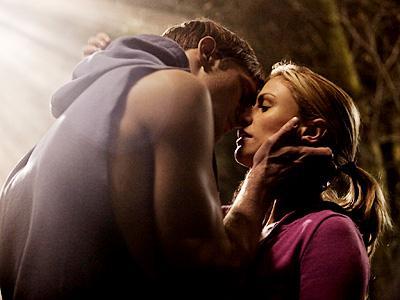 This is what they said at their site about this poll;
We're only two episodes into True Blood's fifth season, and along with a boat load of new vampires in town, we've also been given a ton of new potential pairings. So it's time to play Cupid, and tell HollywoodLife.com which couples you hope to see shacking up in the coming weeks. Let those ships set sail!

Sookie & Alcide: With both of her vampire suitors otherwise indisposed, Sookie (Anna Paquin) is totally up for grabs — and Alcide (Joe Manganiello) is very good at grabbing stuff.

Sookie & Bill/Eric: Even though Sookie told Bill (Stephen Moyer) and Eric (Alexander Skarsgard) to both take a hike last season, I know there are still plenty of fans hoping she'll change her mind. If only we had her telepathy so we could know what she's thinking!

Eric & Nora: They may call each other "brother" and "sister" — even during sex, which is gross — but Eric and Nora (Lucy Griffiths) aren't technically related, so I say let the good times roll!
They've got other couples listed too, but we won't bore you with any of those. We know who we want to see win.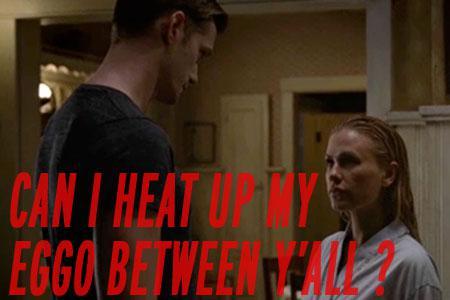 Cast your votes for Eric & Sookie here!
Thanks Eric & Sookie Lovers!