Have you seen the pics of Alex filming his new movie, "Disconnect"? Well, he's changed his appearance quite a bit! In fact, he's dyed his hair a darker shade and he's grown it out to a longer length!
People Magazine wants to know what you think of Alex's new look? Is he still as sexy as he was before?
Here's a side-by-side for you to better make your choice!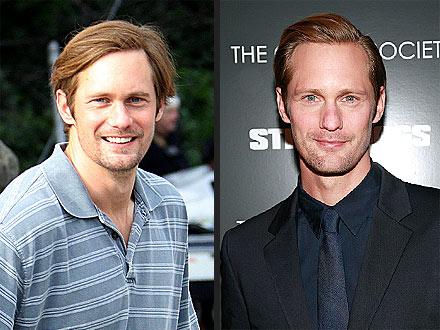 Well…?? I think he's still as sexy, but that hair of his needs one of us to comb our fingers through it! Any volunteers?

To tell them what you think! Go vote in the poll they've posted on their site!
Cast your vote here!
Thanks Eric & Sookie Lovers!