So here's what went down at our house this past weekend. A Halloween bash!
Who doesn't love to visit with friends and family, dressing up in wild costumes and playing some games? Well that's what we did.  Though I didn't get many shots of the games or visiting (it was an evening party therefore bad quality photos.. HA!)
But before the sun went down, I did manage to take some pictures of the dessert table that were decent.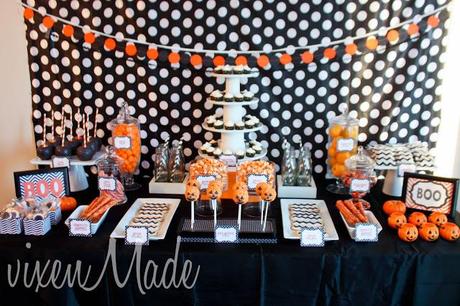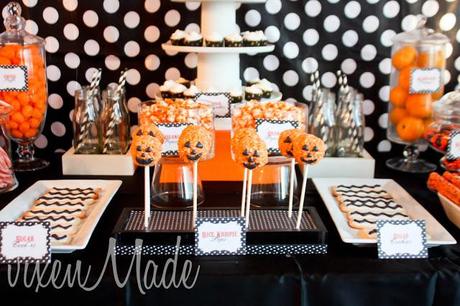 Yummo!  Mini pumpkin cheesecakes.  These were definitely a favorite.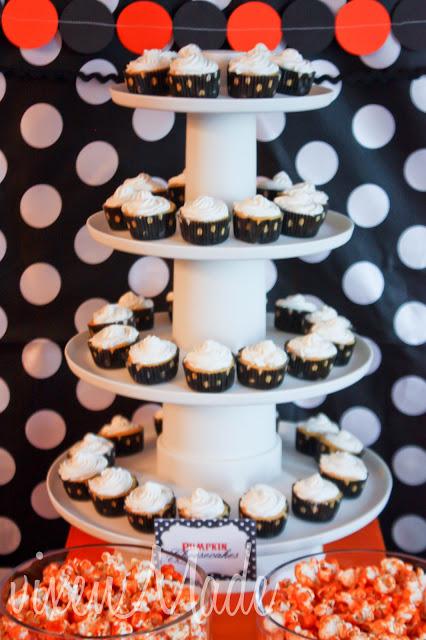 I created a super simple garland with paper circles, pom garland and ricrac ribbon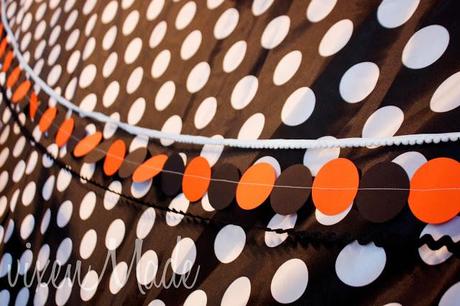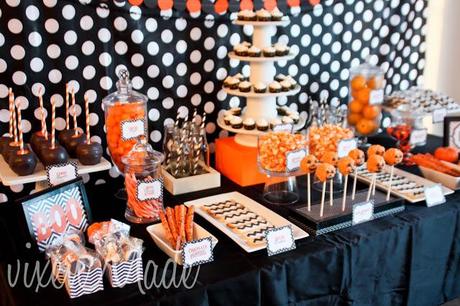 Candy apples?  I didn't create real candy apples but went the easy route and dipped my apples in black candy melts!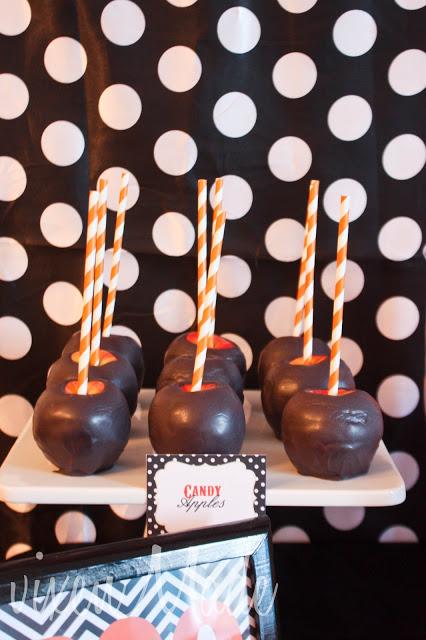 As you can see, I'm not cookie decorator, but I made some simple chevron sugar cookie sticks.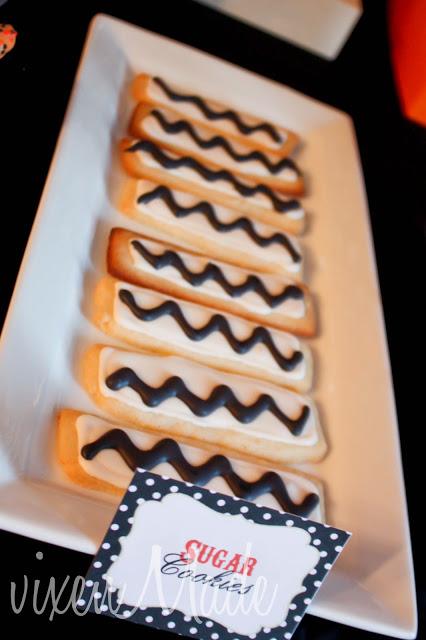 Another big favorite:  Chocolate dipped pretzels.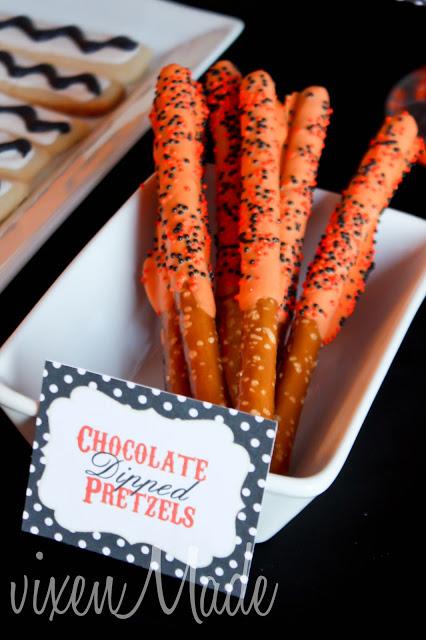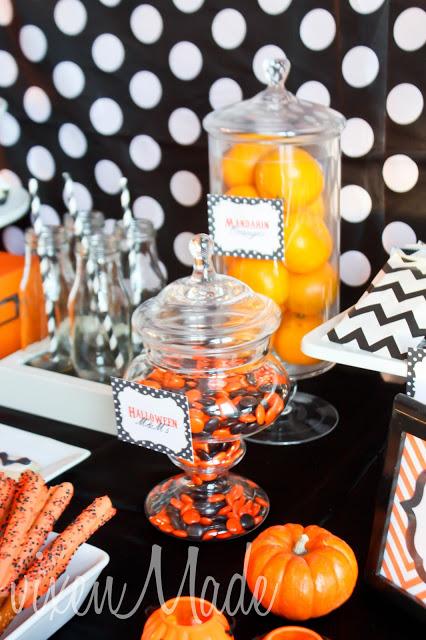 And rice krispie pops decorated like jack-o-lanterns.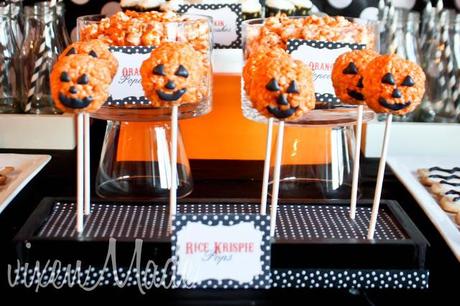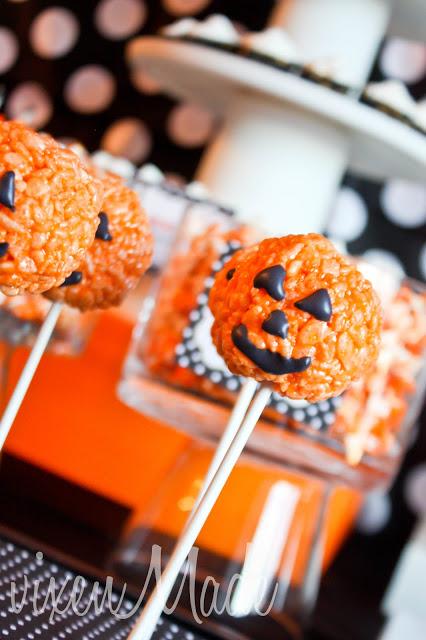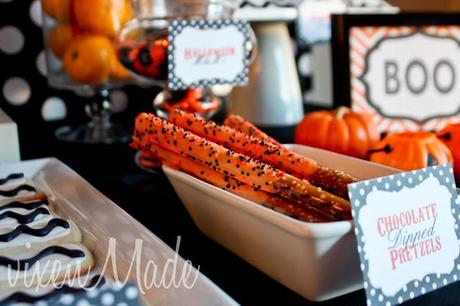 I found these printable boxes from Whimsical Printables that worked great for holding lollipops.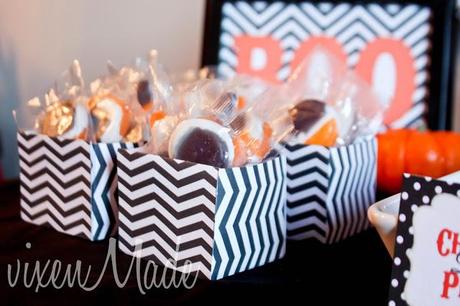 Sour candy sticks striped with orange and white.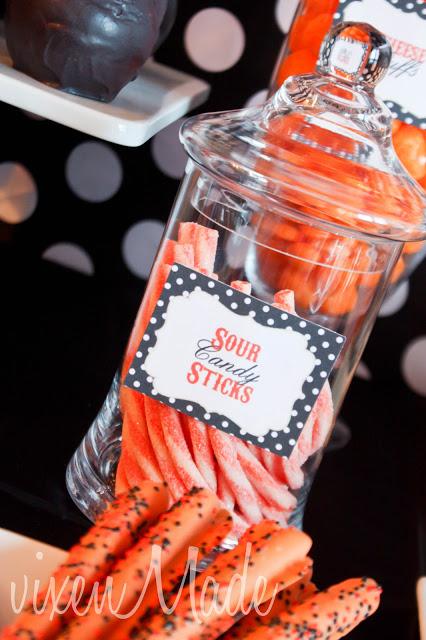 Orange popcorn.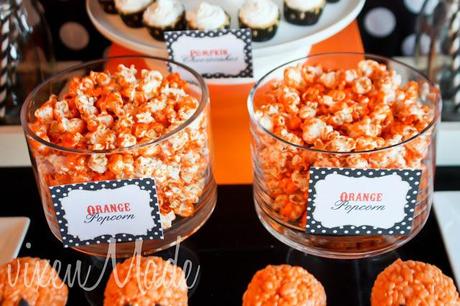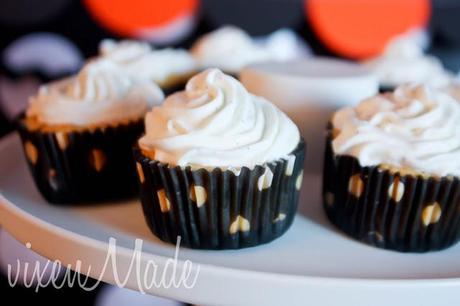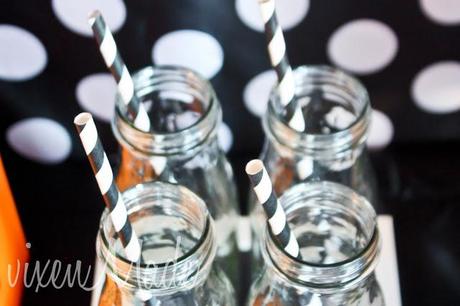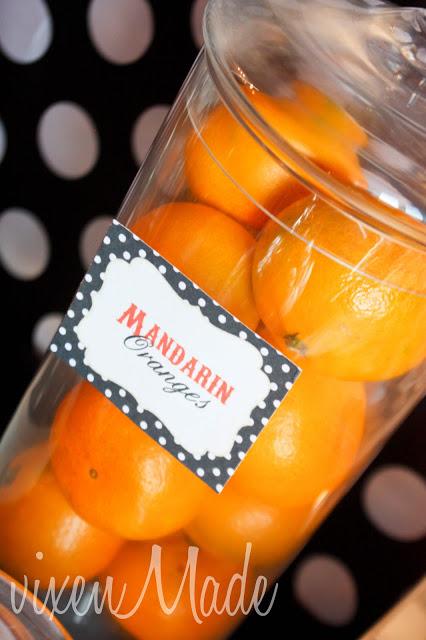 Chocolate chip pumpkin loaf.  So tasty!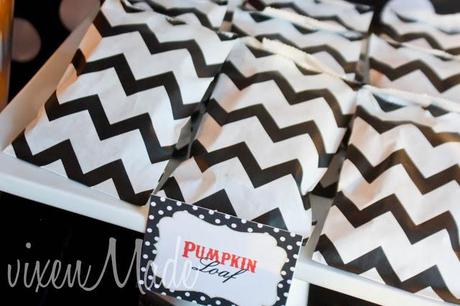 These little jack-o-lanterns held candy corn.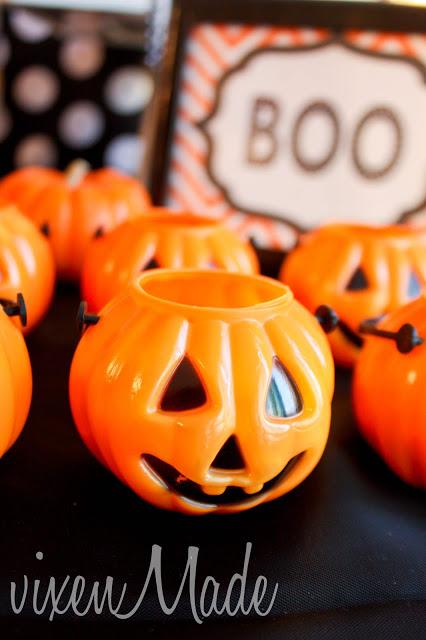 I made the labels to match the invitations.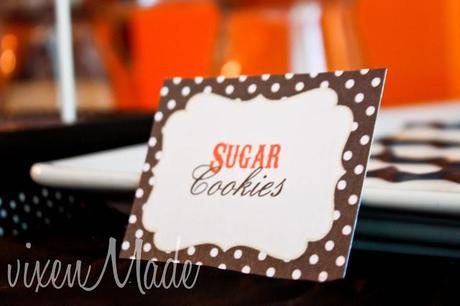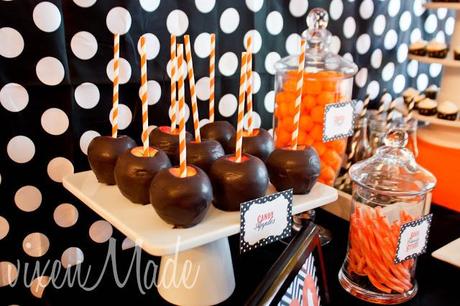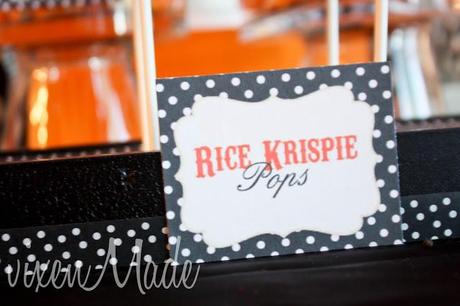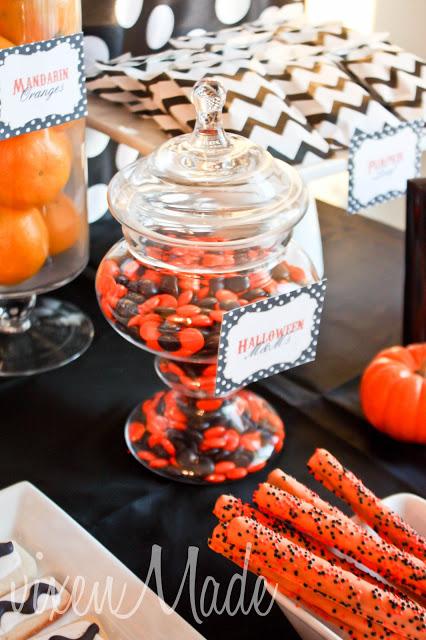 And I decorated the table with some printables from Two Twenty One that went great with the chevron.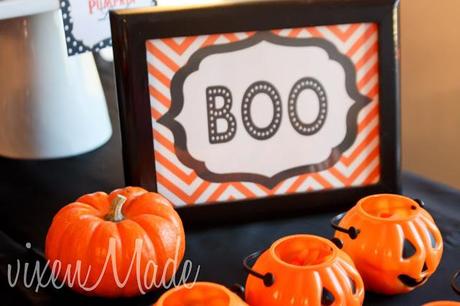 The kids played a game of 'Spider Toss' and everyone participated in a quick game of Halloween Bingo printed from Paper Coterie.
And the invites were a version of my printable Halloween party invite.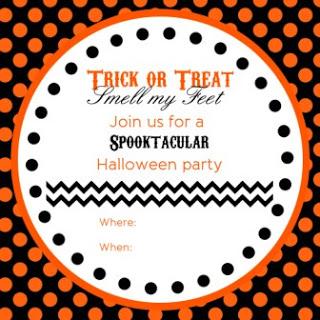 How was your weekend?  Anyone else throw a Halloween party?

I link up here!