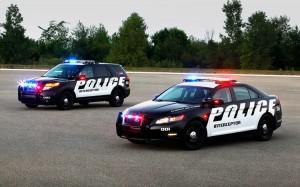 With Ford's iconic but gas guzzling Crown Victoria going out of production later this year, Police Interceptors and New York City taxi cabs will soon take on a greener look.
Replacing the Crown Victoria (4.6-liter V8) – which produces 250 horsepower (hp) and returns only 14 miles per gallon (MPG) city, 21 highway – will save a lot of green. The new Police Interceptors, based on the redesigned Ford Taurus and Explorer, are expected to reduce costs and fuel consumption by at least 20 percent. For large fleets like the 6,200 vehicles operated by the Los Angeles County Sheriff's Department which drove more than 27 million miles in 2010, this is projected to save taxpayers at least $20 million per year with gas at $4 per gallon. As another example, it is estimated that the city of Detroit will save at least $2 million annually in fuel costs.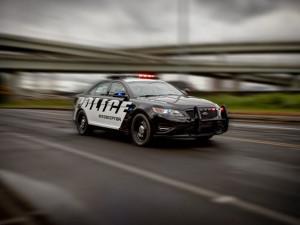 According to Ford's press release, a total of three powerful engines will be available in the replacements. The Taurus comes standard with a 3.5-liter Duratec V6 rated at 280hp, and optionally with an all-wheel-drive EcoBoost twin-turbo V6 pumping out at least 365hp. The all-wheel-drive Explorer will get a 3.7-liter V6 producing at least 300hp.
New York City's "Taxi of Tomorrow," which will start replacing outgoing Crown Victoria models by the end of 2013, comes in the form of the $29,000 Nissan NV200. The 10-year contract, valued at over $1 billion, gives Nissan the exclusive right to build around 13,000 taxis for the city. Compared to its rivals – the Ford Transit Connect and the Turkish Karsan – the Nissan was the cheapest, and at 25 MPG, returned the best fuel economy.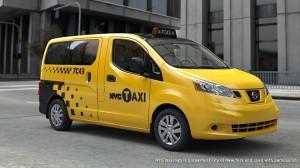 By 2017, Nissan says fully electric models will also be available. While many people aren't crazy about the idea of seeing vans line New York City's streets, the NV200 gets twice the fuel economy and will produce far less pollution than the Crown Victoria. It also drew high marks for its durability, legroom, and
long list of features
(including antimicrobial seat fabric, panoramic sunroof, and two USB plugs as charging stations).
[Thumbnail]
[Image]
[Image]