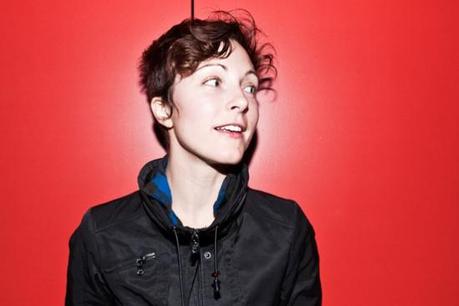 Minneapolis-based Polica (@thisispolica) is the musical culmination of GAYNGS members Channy Leanagh and Ryan Olson, who realized their collaborative potential when touring with the outfit in 2010. The duo's sound is a blend of electronic-heavy pop and soulful R&B. Leanagh also uses her vocals consciously as an instrument, applying filters and employing repetition for impact. Backed by ethereal textures of sound and thumping percussion, the overall vibe is organically emotional music.
The release of Polica's debut LP, Give You The Ghost, preceded their current tour that began in the south, and will creep its way up into the northeast by early April. I was at the Austin, TX show and absolutely fell in love with them on an entirely new level. On stage, their presence is simply captivating, and the music is just as moving as the studio counterparts.
2/29 – Chicago, IL – Lincoln Hall
3/19 – The Basement – Nashville, TN
3/20 – Drunken Unicorn – Atlanta, GA
3/21 – Caledonia Lounge – Athens, GA
3/22 – Local 506 – Chapel Hill, NC
3/23 – The Red Palace – Washington, D.C.
3/24 – Kung Fu Necktie – Philadelphia, PA
3/26 – Outter Space – Hamden, CT
3/27 - Prefix Presents: The Rock Shop- Brooklyn, NY
3/28 – Mercury Lounge – New York, NY
3/29 – Great Scott – Allston, MA
3/30 – The Met – Pauwcket, RI
3/31 – Iron Horse – Northampton, MA
4/01 – Brooklyn Bowl – New York, NY
5/25 – Sasquatch Festival 
- Gorge, WA
The recently released video for their single "Amongster" is steamy, and even thought provoking. Featuring amazing macro shots of forest dwelling creatures, spinning celestial bodies, and a fondling nude couple, the video displays sexuality in a way that reminds us just how primal and natural it is, regardless of the taboo that modern society has put on it.