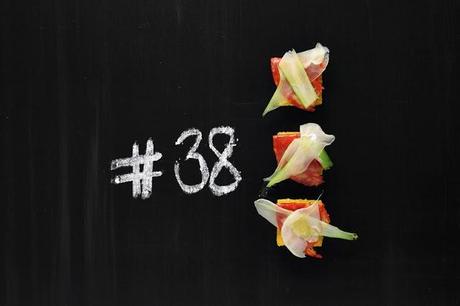 Polenta with chorizo and raw fennel
Polenta
Chicken broth
salt, pepper
Chili powder
Butter
Chorizo, dried sliced
Fennel
Olive oil
Bring the chicken broth to boil and add polenta, lower the temperature and simmer for fifteen minutes constantly stirring. Season with chili powder, salt and pepper. Pour the creamy polenta an a plate and leave to cool.
Once cold cut in squares and fry in butter on one side until golden.
Put a slice of chorizo on each polenta square. Slice the fennel as thin as you can, put one or two slices on top of the chorizo, add a few drops of olive oil.