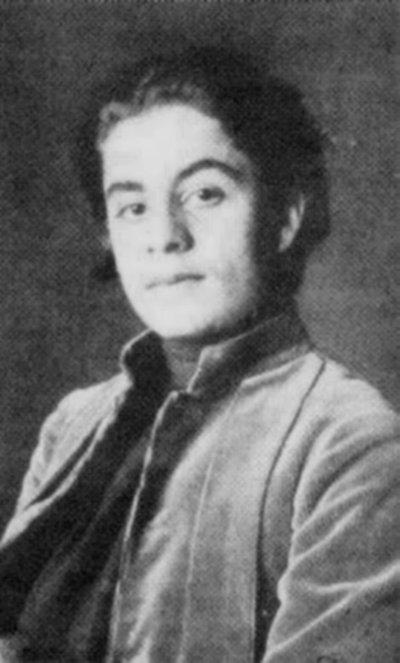 Khalil Gibran ; born Gubran Khalil Gubran, (January 6, 1883 – April 10, 1931) was a Lebanese American artist, poet, and writer. Born in the town of Bsharri in modern-day Lebanon (then part of the Ottoman Mount Lebanon mutasarrifate), as a young man he emigrated with his family to the United States where he studied art and began his literary career.
He is chiefly known in the English speaking world for his 1923 book The Prophet, an early example of inspirational fiction including a series of philosophical essays written in poetic English prose. The book sold well despite a cool critical reception, and became extremely popular in the 1960s counterculture. Gibran is the third best-selling poet of all time, behind Shakespeare and Lao-Tzu.
Much of Gibran's writings deal with Christianity, especially on the topic of spiritual love. But his mysticism is a convergence of several different influences : Christianity, Islam, Sufism, Hinduism and theosophy.
He wrote : "You are my brother and I love you. I love you when you prostrate yourself in your mosque, and kneel in your church and pray in your synagogue. You and I are sons of one faith – the Spirit."  His poetry is notable for its use of formal language, as well as insights on topics of life using spiritual terms.
Gibran's best-known work is The Prophet, a book composed of twenty-six poetic essays. The book became especially popular during the 1960s with the American counterculture and New Age movements. Since it was first published in 1923, The Prophet has never been out of print. Having been translated into more than forty languages, it was one of the bestselling books of the twentieth century in the United States.
One of his most notable lines of poetry in the English-speaking world is from "Sand and Foam" (1926), which reads: "Half of what I say is meaningless, but I say it so that the other half may reach you". This line was used by John Lennon and placed, though in a slightly altered form, into the song "Julia" from The Beatles' 1968 album The Beatles (a.k.a. "The White Album").
38.073533
-75.560779