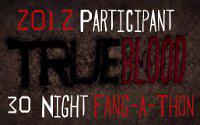 For today's (Day 16) fangalicious Fang-A-Thon 2012′s post, I thought I would switch it back to the books once again! This time, it's to share with you this podcast where Charlaine Harris talks about "Deadlocked" with Stephen Usery from Book Talk.
It's a very interesting interview by someone who has read the books (there are no stupid questions) and understands the world Charlaine has created.
You can listen to the podcast here: Book Talk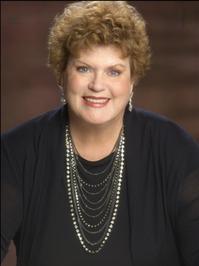 I found it
very
entertaining to hear how Charlaine did her "research" of male strippers. *wink, wink – nudge, nudge" She should've taken the stripper up on his offer to watch him in action as part of her "research". It's interesting to find out the reasons why she created the cluviel dor. She mentions it will play a "big important role in helping Sookie discover her true feelings" at the end. Hmmm…I wonder what she means by that?
I also enjoyed hearing more details about her graphic novel, "Cemetery Girl" with Christopher Golden, and how she came up with the idea of "Bubba" in the series. There is so much more she talks about in this interview, but you should definitely listen to it yourself. It's a really great interview, IMO.
What are your thoughts? Please share 'em below!