Good morning Lovelies I'm up at 3:42 am can't sleep, but feel like blogging on some cool finds for "The Plus Sized Diva. I'm a big girl and as you know it is very hard to find clothes that flatter our curvaceous figures. I hate when I walk into a store that have a Plus size section and the clothes look old fashioned and it pisses me off that how dare they sell some crap like that. 
What big woman wants to dress in a moo moo or some ugly colored dress or blouse. We want something that will make us feel good about ourselves and when we walk down the street even though we are big girls get those admiring stirs. I find that Torrid has some really sexy clothes for us, I know this because I have shopped them many times before and was happy with what I bought. For me I love online shopping, because online shopping gives you more clothing to pick from than a store. I've walked out of many store disappointed because I couldn't find anything and online gives me more options. Here are some picks of sexy dress for us  Sassy, Classy ladies.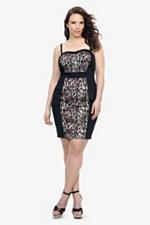 Black & Leopard Bodycon DressA panel of leopard stripes down the front of this black bodycon dress for a sexy night-... [More]
Price: 68.50Sale: 68.50Buy Now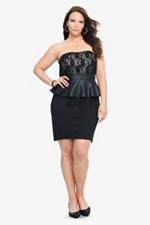 Black Lace Peplum Strapless DressThis black little number is a killer combination of two of our favorite trends: texture... [More]
Price: 64.50Sale: 64.50Buy Now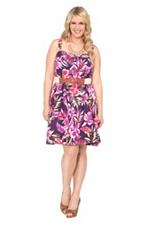 Purple Tropical Floral Tank DressSweet hibiscus flowers bloom across this purple tank dress, hinting at summer getaways ... [More]
Price: 24.99Sale: 24.99Buy Now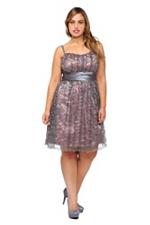 Pink And Grey Lace Party DressMetallic silver and gray lace over shimmering pink satin creates a party-perfect look f... [More]
Price: 24.99Sale: 24.99Buy Now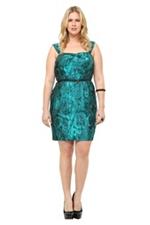 Teal Brocade Belted Tank DressWith a gorgeous floral brocade pattern, this tank dress almost RSVPs "yes" for you. Per... [More]
Price: 24.99Sale: 24.99Buy Now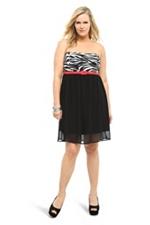 Zebra Crepe Strapless DressA zebra striped bodice lends wild style to this black strapless dress. No-slip piping a... [More]
Price: 24.99Sale: 24.99Buy Now
Torrid is always shipping in new clothing and having great discounts and clearance sales. It's a great place to shop and buy sexy, flattering clothing.