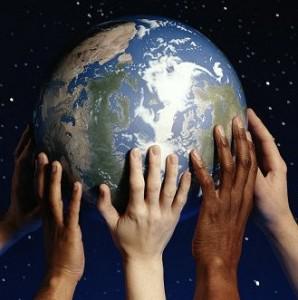 Earth Day is quickly approaching – have you made your plans?  If you're looking for something fun to do to show your commitment to a greener, healthier environment, why not try one, some or all of these:
Volunteer for a cleanup effort in your community or initiate a cleanup effort in your school, on your street, along roadsides, vacant lots, or other local areas.  Don't forget to remind your friends not to litter.
Organize a recycling drive in your neighborhood or school.  Collect bottles, glass, plastic, and newspapers and take them to your local recycling center.
Share the ride and the road. When going to work or school, try carpooling, biking, walking, or riding public transportation to reduce pollution.
Check with local repair shops to see if they can use your old appliances for spare parts instead of sending them to the landfill.
Earth Day is also a good time to start your spring cleaning.
Make sure you're properly maintaining home appliances and keeping them clean, which keeps them running at peak efficiency.  This saves electricity, which conserves resources and reduces global warming.  Remove lint and dust from your refrigerator coil and freezer.  Clean up lint around your dryer, furnace, and any vents leading to or from them.  Also, change or clean the filter in your air purifier or furnace.
For spring cleaning chores, try to use non-disposable items such as mops and reusable rags or sponges.  When using household cleaning products, be sure that you only use the amount you need, and that you read and follow the manufacturer's directions for use and disposal.  Better yet, make your own green cleaners.
Want more ideas to bring more awareness to your Earth Day?  Check out these great sites:
101 Ways to Help the Planet
25 Easy Ways to Help Save the Planet
Now is as good of time as any to change a habit and experience Earth Day to help raise your eco-awareness for the planet.