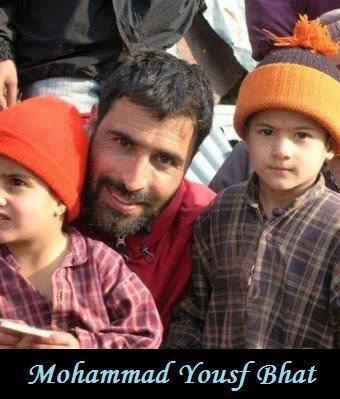 From icommittopray.com, July 24, 2015:
An entire community of believers is grief-stricken by the murder of Mohammad Yousf Bhat, a Christian convert from Islam who was shot to death at his home in Kashmir.

On July 1, four gunmen wearing uniforms and masks pushed their way into Yousf's home before shooting him to death. Yousf had been involved in sharing Christ with Muslims for more than 15 years and was a key Christian leader in the region. He leaves behind a wife and three children.
~Éowyn