0 Flares
0 Flares
×
New to little Indiana? Subscribe for free to my RSS feed. Thanks for stopping by!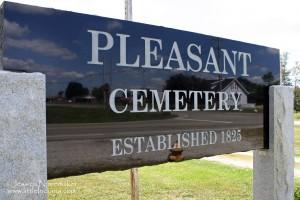 Established in 1825, Pleasant Cemetery in Pleasant, Indiana may be old but it's rather well kept and, well, pleasant!
There's a few crumbling stones here and there, and a few almost overtaken by the woods, but it's rather interesting.
Pleasant Cemetery in Pleasant, Indiana
When you start out in Pleasant Cemetery, you can't help but notice that there are many long flat grave plots. It's definitely unusual!
At first we thought that perhaps this was something in vogue during an earlier decade but when we more closely inspected the headstone dates, we saw that they greatly ranged in age.
Why are there such flat, long grave plots in this Indiana cemetery? It was more than just one family. I'd love to know the answer to that one!
Indiana Cemetery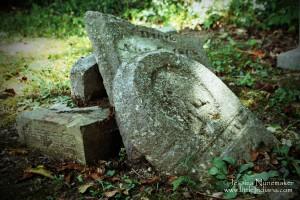 Pleasant Cemetery: Pleasant, Indiana
We continued on to the oldest part of the cemetery, which is near the wooded area. In fact, parts of this grave site are slowly becoming part of the wooded area themselves!
As written on the sign (it's on your way inside), it was purchased by representatives of the local Presbyterian Church back in 1825.
Mary Carlton is the earliest burial here, taking place in 1826. I imagine that must have felt very lonely for her husband, Thomas.
Go There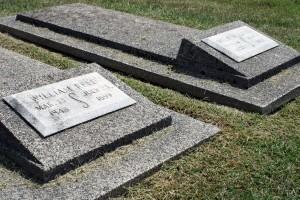 Pleasant Cemetery: Pleasant, Indiana
Pleasant is quite the small Indiana town! If you like poking through old cemeteries, you will want to stop here and stretch your legs.
You'll find several old stones. Look into the woods and you'll see a few more!
Find pictures in Indiana on my Flickr photostream or on the new little Indiana Tumblr blog.
Just don't forget to tell 'em that  little Indiana sent you!
Pleasant Cemetery in Switzerland County

View Larger Map
Don't miss a moment. Subscribe to little Indiana and receive instant updates to stay on top of everything "little."
little Indiana: Where to Stay, Play, and Eat in Small Towns in Indiana. Discovering Indiana's best small towns! Now get little Indiana on your Kindle.
Targeted. Relevant. Affordable! little Indiana advertising.