Penguins Report: Game Day at Boston (Game 3)

Wednesday, 06.05.2013 / 9:56 AM / Penguins Report Pittsburgh Penguins





Vokoun starting in Game 3

Pens skate info

Quotes from the Pens

PensTV sound

Pens pics

Bruins pics

Bruins round up

Pens' focus is one win

"Get on the floor and do the New Kids dance..."
---
PLAYOFF UPDATE
--Sam Kasan
---
SOUNDS HEARD AROUND THE ROOM
Dan Bylsma
Sidney Crosby
Brandon Sutter
--Sam Kasan
---
BRUINS ROUND UP



Chris Kelly
--Sam Kasan
---
THEY SAID IT
Quotes out of the Penguins locker room as they prepare for Game 3...




--Michelle Crechiolo and Sam Kasan
---
PENS MORNING SKATE PICS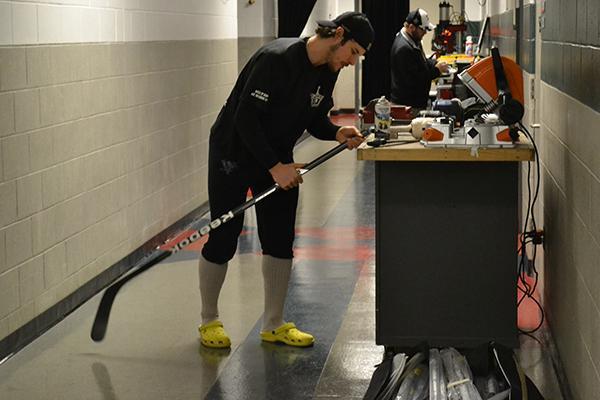 Sid gets his twig ready for practice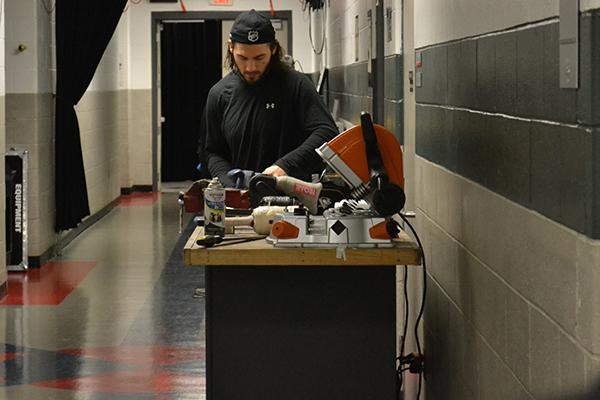 As does Tanger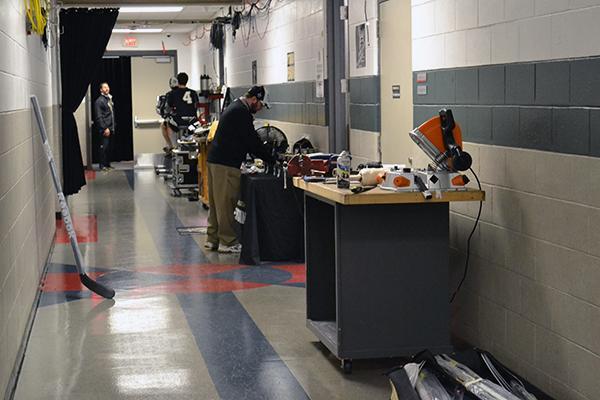 View of the TD Garden hallway where the visitors locker room is
Your starting goalie Tomas Vokoun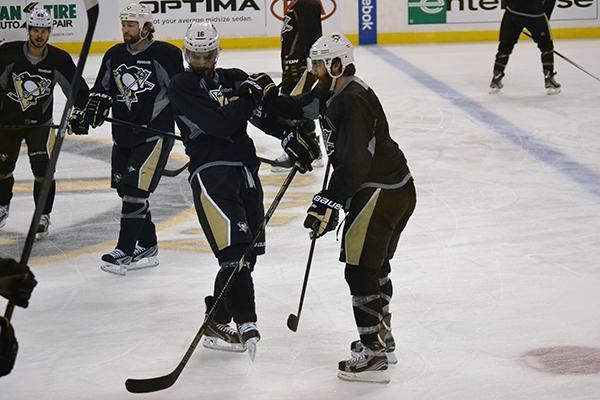 Dupuis gives locker stall neighbor Sutter a playful shove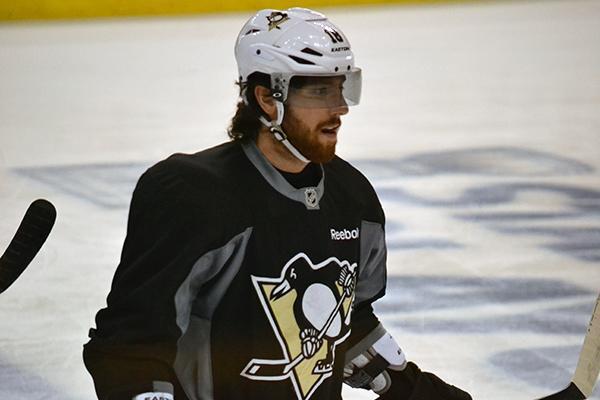 Neal is focused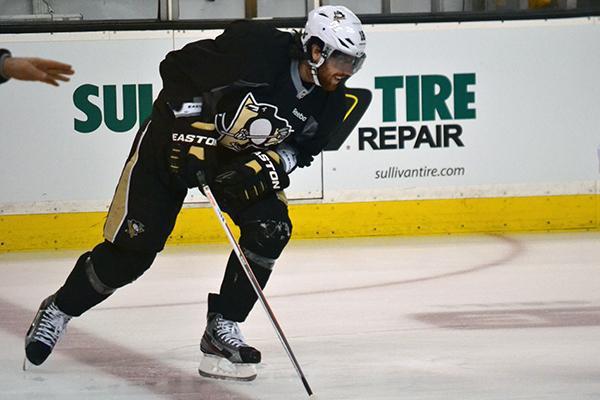 Another one of Nealer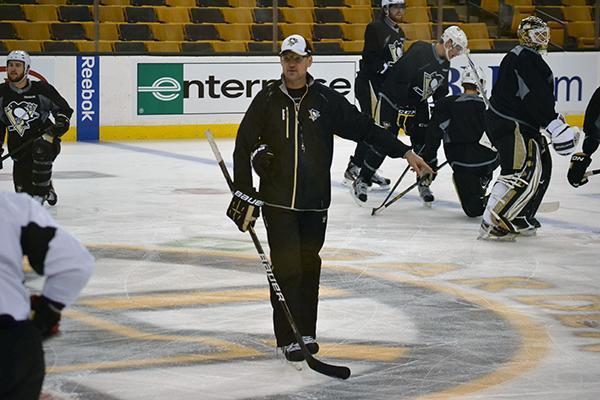 Coach Bylsma directs his players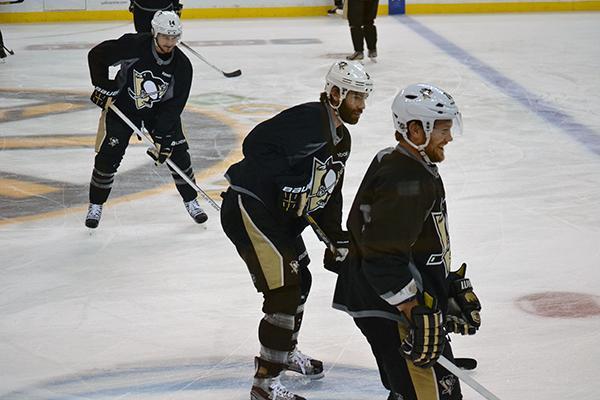 The guys were waiting for Sid to pass them the puck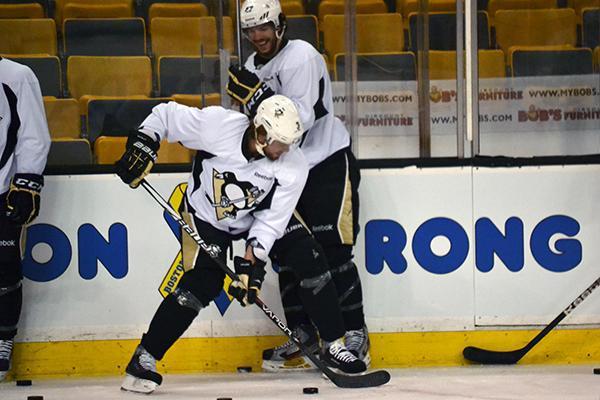 Crankshaft boxes out a laughing Despres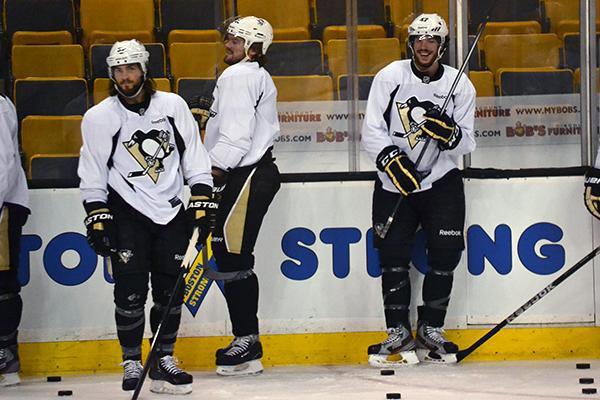 Despres can't stop laughing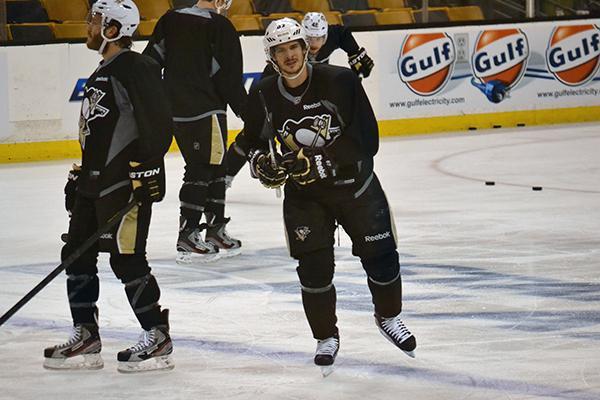 The captain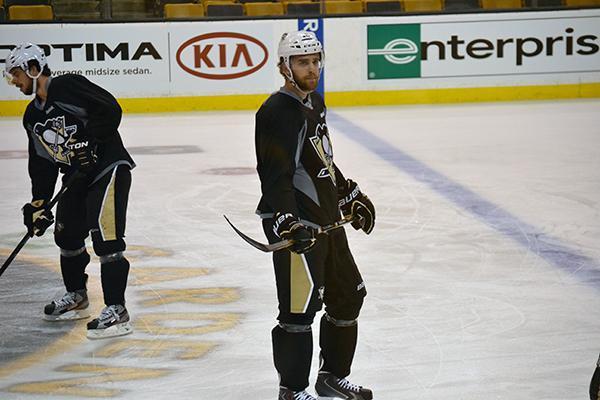 Suttsy looking pensive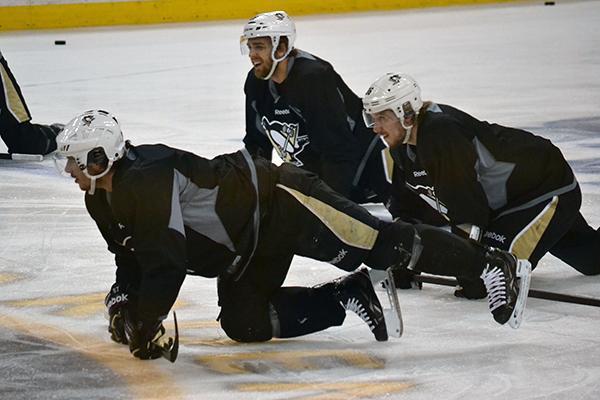 Stretching out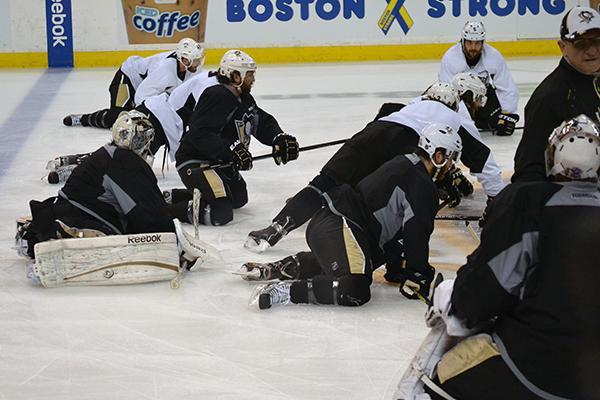 Tanger took a head start and starting sliding into Morrow, who put his stick out to prevent him from bumping into him. Ha.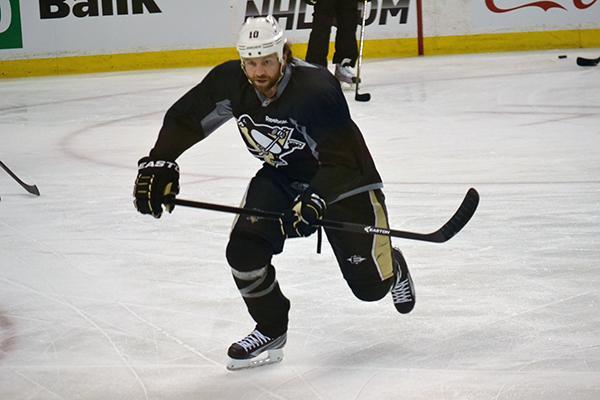 Morrow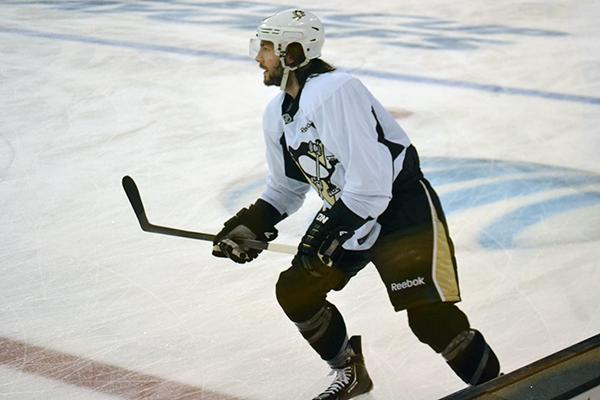 Letang is growing his hair out since it's the playoffs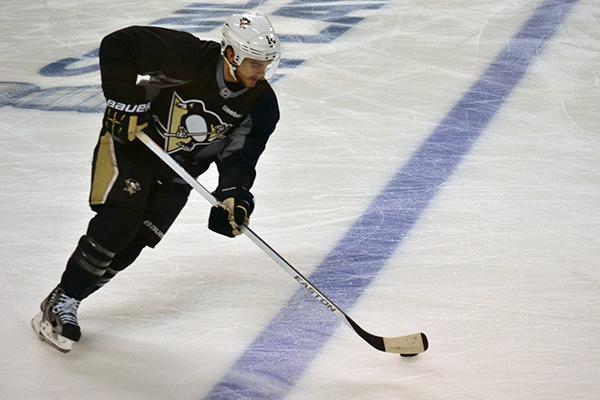 Kunitz carries up the ice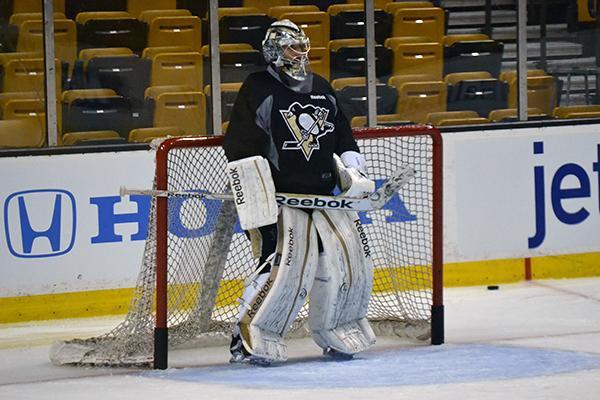 Fleury down at the other end
--Michelle Crechiolo
---
VOKOUN STARTING
Tomas Vokoun said following morning skate that he is starting in goal for Game 3 tonight in Boston.

--Michelle Crechiolo
---
BRUINS PICS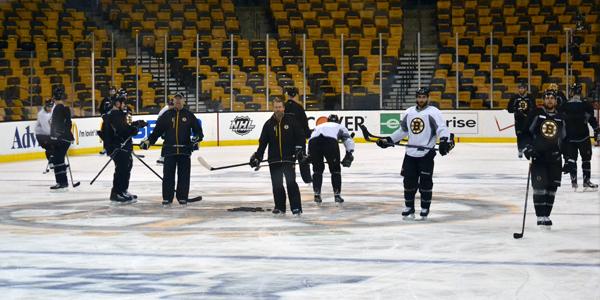 Bruins skate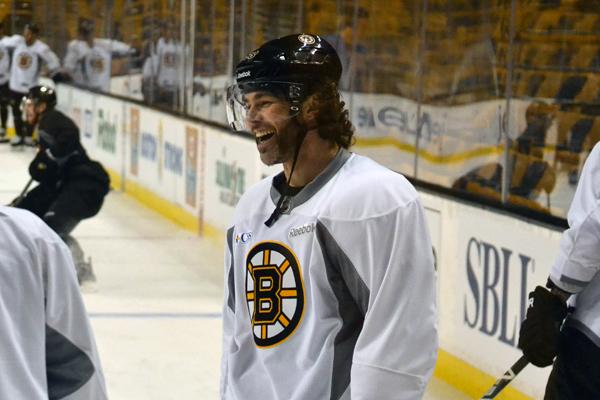 Moves like Jagr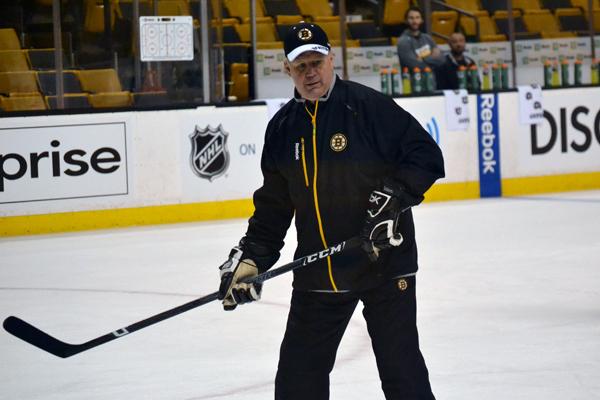 Coach Claude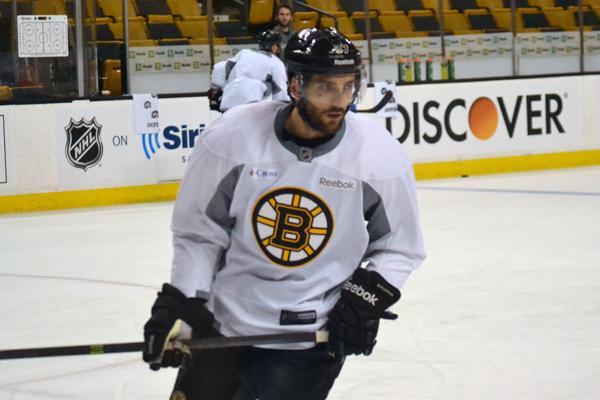 Bergeron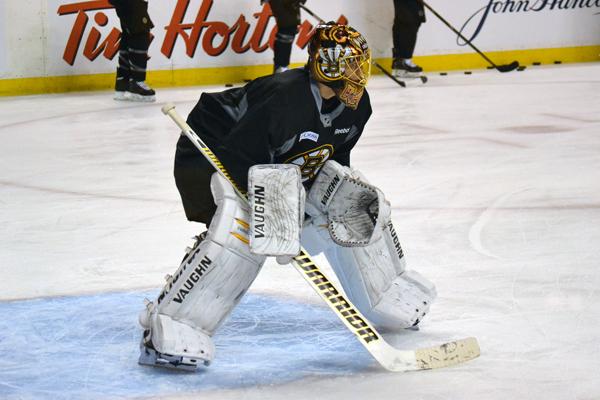 Tuukka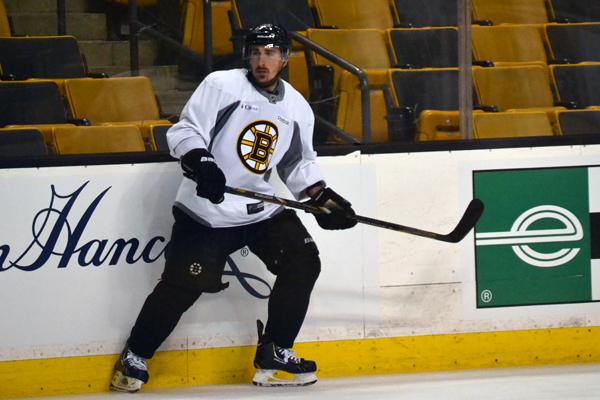 Marchand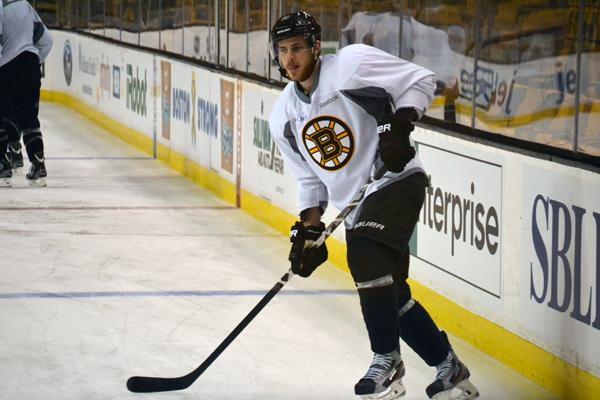 Tyler Durden (when he's not playing hockey, he's making soap)
--Sam Kasan & Michelle Crechiolo
---
MORNING SKATE DEETS
The Pens had a few players missing from their morning skate. Malkin, Martin and Iginla were not present. But new callup goalie Jeff Zatkoff was with the guys.
With Malkin and Iginla not at the skate, the lines were jumbled about and the team did full ice rushes instead of their normal zone breakout. So wouldn't read much into the lines.
NOTE: Brooks Orpik confirmed after practice "we didn't do anything with lines today," adding with a smile, "I mean, I think I was skating with a couple of forwards on some of them. So it was just kind of a mixed bag for the optional. We were missing a couple guys, so I wouldn't make too much out of those lines. I don't think anyone knows what our lineup is tonight, but we've dealt with that all year. No matter who's in there, we've got to play the same way. I know Boston's been the same way throughout the year."
--Sam Kasan
---
ONE WIN
Michelle Crechiolo gives you some insight into the Pens' mindset heading into Game 3.
It may have seemed like just another day, but it wasn't. There may have been a few laughs and chirps here and there, but overall, the guys were somber and focused as they should be, considering the situation they are in – losing the first two games of the Eastern Conference Final at home and having to try and dig themselves out of this hole in a tough situation on the road.
"It's tough to win in the playoffs as it is, and when you give a team a game like that you feel terrible," captain Sidney Crosby said following practice. "Nobody had a good feeling about it. But we came in here today and know we've got to get ready for Game 3."
"Nobody is happy with where we're at or the way we played last night," forward Jarome Iginla added. "We came in and it's back to work."
Full story here.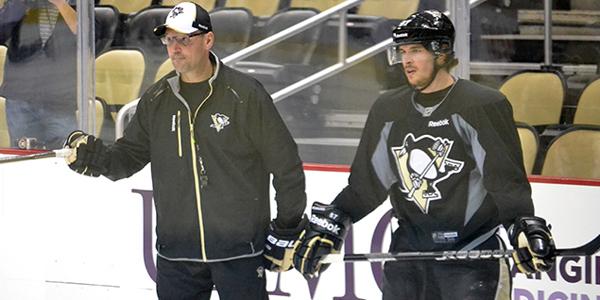 --Sam Kasan
---
START ME UP
Good morning hockey fans! Tonight the Pens and Bruins will battle in Game 3 of the Eastern Conference Final at 8 p.m. at TD Garden. Boston has a 2-0 series lead and could push the Pens to the brink of elimination with win tonight. For all intents and purposes, Game 3 is a must-win for the Pens. So Pittsburgh must play tonight like their season is on the line.
Pens coach Dan Bylsma said there will be changes to the team's lineup and line combinations for Game 3, though of course, would not specify what they would be. Pittsburgh is on the ice at 11:30 a.m. for its morning skate. We'll let you know of all the latest developments so stay tuned...
KIPPER'S SONG FOR THE GAME
I posted this up Facebook a couple days ago and though the lyrical content doesn't match the title of the song describes what the Pens need to be to win tonight (and not in the window licking sense). They need to be Special like they've been most of this season.
...Plus it's a great video by Pink Cream 69, that pokes fun of people on Social Media sites
Pink Cream 69 - Special