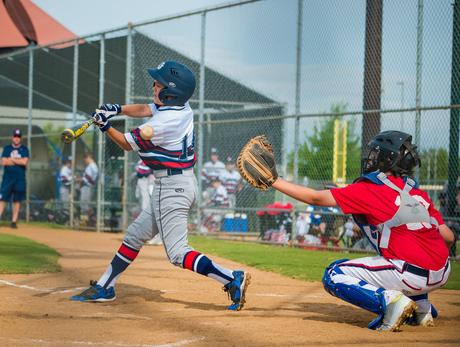 Imagine this …  your local school informs parents that starting this week there will be three to five math assessments (tests) per week but no days set aside for math instruction.  Just tests. 
I'm pretty confident there would be some screaming and yelling at the next school board meeting.
This past weekend I drove by a park near me that frequently holds baseball tournaments.  I stopped to watch a couple innings of a game that seemed to include players of about 13-14 years old.  The weather was perfect (finally!) and yet, like every other game in the world, most players were standing still most of the time.  It was difficult to watch considering what I think fall ball should be about. 
The teams in the tournament probably played three to five games.  Most players didn't get a lot of balls hit to them and many probably didn't get more than 20 swings all tournament.  I'm also guessing that most teams, if not all, didn't have a single practice between this tournament and their last.  I could be wrong of course, but I seriously doubt it.
If practice is for instruction and the games are the "tests" then how can you keep having more and more "tests" without the instructional days?
What developing players need most is REPS!  Ground balls, fly balls, leads, swings, bunts, bullpen sessions, bunt plays, and stealing bases.  All of those need reps that cannot be effectively done during games.  
Your player does not need more games during the fall months.  They need more practices.