BlackBerry seems to caching up with the ongoing tablet PC race with their all new PlayBook.But I hardly think that it will overcome Samsung galaxy tab,and the almighty Apple's iPad.
But this tablet is packed with all we need.It has a 1GHz Dual-Core processor and a 1GB of RAM to Support latest apps.It has GPS navigation and a micro USB port,and a HDMI port.What i like about this new baby is that it's uncompromising support for nest generation web.Like it supports HTML5,full Adobe flash 10.1 support.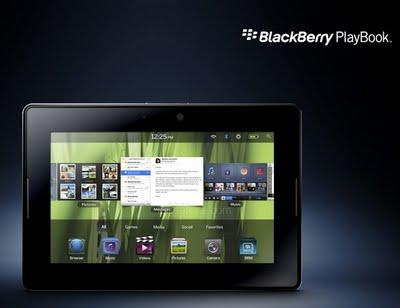 It has a dimension of Width 7.6" / 194mm,Depth 0.4" / 10mm,Height 5.1" / 130mm.and weight is  0.9 lbs / 425g.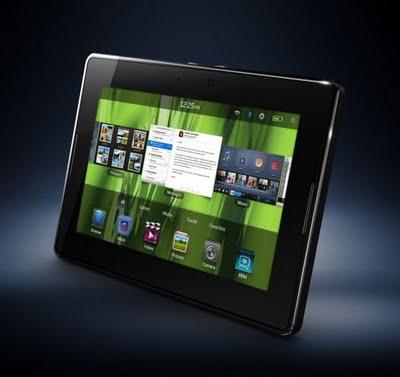 It has a 3MP forward facing camera and a decent 5MP rear facing camera. It also has stereo speakers.HD 1080p playback,and variety of video format support.(wmv,MPEG4)
                                                            


TO DOWNLOAD THE SPECS: BLACK BERRY PLAYBOOK SPECS.