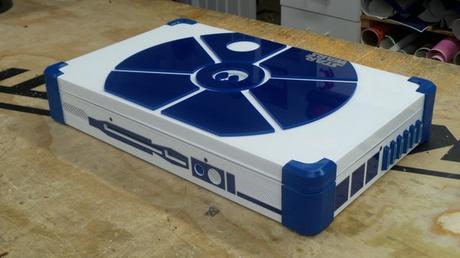 For those of you who are not familiar with Ed's work, the PlayBook 4 is a mashup of a PlayStation 4 console and a laptop. Basically a custom-made portable PlayStation 4 console. His new creation, however, adds more value to the device since it features a design inspired by everyone's favorite droid from Star Wars.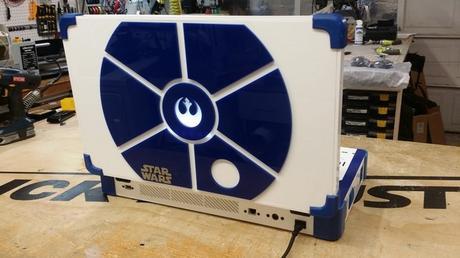 According to Ed's blog, this PlayBook 4 includes "real scaled down R2 parts" and even has the red/blue light on the front. But the best part is, get this, this R2-D2 PlayBook 4 can actually talk (or bleep to be exact). Check out the video to see it in action.
Read Also: R2-D2 Has a New Hologram Message and it's a Laser Keyboard
It's unclear if Ed plans to sell this piece or not. Although, he do mention that it's simply an example of the custom work he's truly capable of doing. What a way to show off.
[ Source: EdsJunk.net ]
(All images, trademarks shown on this post are the property of their respective owners)
Follow @nrjperera – Roshan Jerad Perera