Major League Baseball recently came out with an ad to promote the post-season that is getting a lot of attention.  It's basically about evolving past the "unwritten rules of the game."  If you haven't seen it, here it is.
As a 50+ year old former college and professional player (minor league, not MLB level), I am firmly in the demographic that was brought up to deeply respect the game, respect the jersey, play for the name on the front as opposed to the name on the back, don't show up the other team, act like you've been there before, handle yourself with class and poise, and NEVER, EVER! wear your hat backwards.
My son, my wife, and even fellow baseball friends can't understand why, to this day, I refuse to buy Nike "Swingman" apparel.  To me, the reason is totally obvious.  Can you tell why?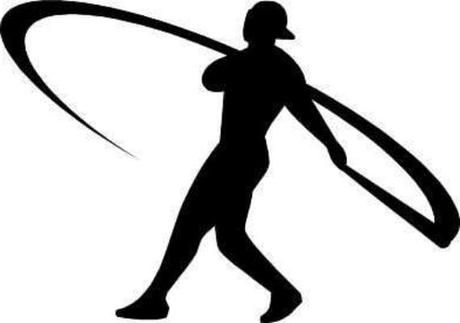 My son demanded Nike Swingman pants last season … and my wife had to buy them.  I just couldn't do it.
All that being said, the "new age" game that exists today as shown in the MLB ad is growing on me.  It seems an old dog like me can indeed learn some new tricks.  I don't mind the bat flips like I used to nor do I shake my head as much when a batter does a cool home run trot or point to the sky … when his team is down 7-1.
My newly evolved opinion about what separates the good and bad behaviors in the game today have more to do with whether or not the player plays for his team or for people off the field.  
Baseball is a team game.  Although the game involves two individuals (the batter and the pitcher) who battle it out one-on-one, players still need to focus on what is in the best interest in helping the team win.  If they can do all the "new age" stuff and still play for their teammates then I don't care how they celebrate.  Play for yourself, your parents, or the fans at the expense of your teammates and I will not be happy.
A player who strikes out and sulks on the bench when all his teammates are on the fence is not playing for his teammates.  A pitcher who throws his arms up if one of his fielders makes an error is playing for his own ERA.  A batter who wants to maximize "launch angle" with a runner on third and no outs with the infield back in a tie game is looking to impress people off the field (scouts, college coaches, etc.) and not doing what his teammates need him to do.
There are so many ways in which a player can show that he plays more for his team then the people off the field.  Unfortunately, many of those ways rarely, if ever, get noticed by the average fan.
Part 2 of this post will list many of the ways it can be done.  If players do them, they will earn the most important respect possible which is the respect of their teammates that they go to battle with every day.