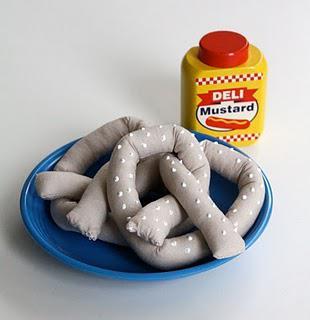 Today's awesome guest post is courtesy of Jess from Craftiness is Not Optional. She has done some amazing tutorials on her blog so I was so excited that she agreed to design something new for Play Eats.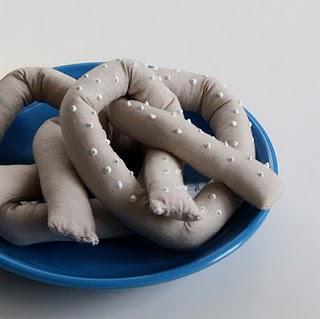 These fabric pretzels look super cool but look how easy she makes it. They are a really great idea. My kid is starting to get into junk food (we've been lucky enough to hide it from her for a long time) so these are on the radar.
Click over for the full tutorial.
Thanks so much to Jess for baking up this batch. Make sure you check out her other play food tutorials here and these awesome upcycled kitchen canisters. She is super talented.


All photos courtesy of Jess.