Simple flowers.  From March to September.
That's really what it comes down to when we're looking at what plants to grow to help bees. We all know that bees have been having a tough time of it recently and there are a number of reasons for it. Neonicotinoid pesticides have been getting the most attention, but there's also been a reduction in the variety of different flowers for them to forage throughout the year. Gardens can offer something of a sanctuary though because a garden, unlike a big field of oilseed rape, can have a diverse feast of flowers over a long period.
There are some useful lists out there of bee-friendly plants – for example, from the British Beekeepers Association (why don't they have an apostrophe in their name??) and the Royal Horticultural Society. As a general rule, stay away from plants that have overly fussy double flowers that are packed full of petals. These are no good for bees. You want to choose plants with simple, single flowers so that the bees can reach the pollen and nectar easily.
One effective way of encouraging bees is to let your weeds in the border and the lawn to grow and flower. After all, these are wild flowers and the vast majority are British natives so you can be sure that bees will like them. However, in case you don't fancy going too unkempt, I've picked out five plants that bees love and which gardeners can enjoy too!
Pulmonaria
Pulmonaria is in flower just now and it's been going since March, so it provides nectar in spring when the bees are stirring from their hives.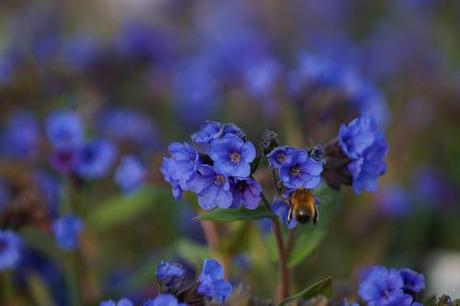 Pulmonaria 'Blue Ensign'.  Photograph: 
Roger Bastin
/Creative Commons
Lavender
Lavender is a great choice because it's rich in nectar and it flowers so profusely, but it's particularly valuable because it's in flower in that gap in June and July when there can be a surprising shortage of food sources for bees.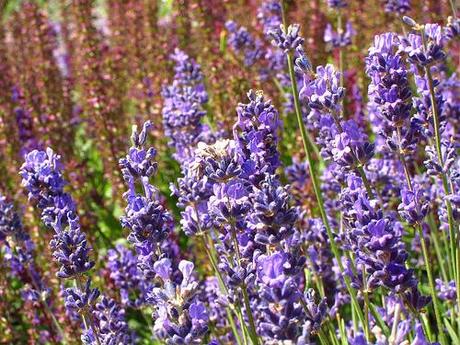 Lavandula angustifolia 'Folgate' (Lavender).  Photograph: 
Laura Nolte
/Creative Commons
Aster
Asters are useful because they flower in late summer into autumn.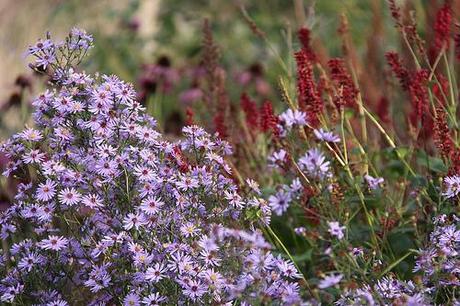 Aster 'Little Carlow'.  Photograph:
Robert Kennett
/Creative Commons
Sedum
This is another flower for the end of the season. When the bees (and butterflies) land on sedums, the flat flowerheads must be like dinner plates to them.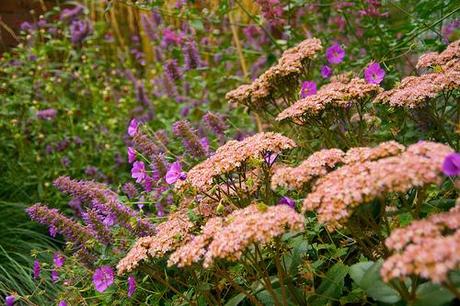 Sedum 'Matrona'.  Photograph: Scott Weber/Creative Commons
Eryngium
Eryngiums might look prickly and uninviting, but the flowers are very popular with bees.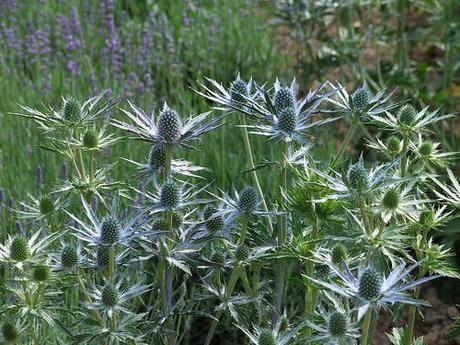 Eryngium x zabelii 'Jos Eijking'.  Photograph: 
Roger Bastin
/Creative Commons