I was set a very good example by my lovely Dad when it comes to planting trees and saving the planet. Before I was born, my family moved into a newly built house with virgin garden. Dad decided to plant three poplar trees at the far end of the garden to screen off the other houses. Poplars grow extremely tall, they are also protected by law.  The result is that the trees Dad planted are still in situ and are now highly visible from the main road. Well done Dad!
While studying for my BA in Writing English for Business in 2010, I hit a pitfall. I had to create a project around a business issue. Because I worked for a government department at the time, I was unable to carry this out. During this time, I went to Wyre Estuary Country Park to help with The Big Garden Bird Watch.  After the event, I was speaking to the Head Ranger, who told me that the park had ambitions to plant a thousand trees on the drumlin.  We discussed the fact that they only wanted to plant native British trees. 
I immediately offered to help with the campaign to raise sufficient funds. I set to work to research the four native trees as well as the method by which trees improve the quality of the water table. They had chosen Rowan (Mountain Ash), Sensile Oak, Ash and Silver Birch.  I designed and built a website for the project and a really informative poster and flyer. 
After submission, along with my dissertation, I was given a First Class BA(Hons) but was also given an award for the project.  Naturally, I was delighted but even more so when I was told that Doreen Lofthouse, a local entrepreneur, had seen the website and pledged the funding for one thousand trees. I am so proud when I go to the park and walk down the drumlin among those trees. Now established for twelve years they have completely changed the park landscape.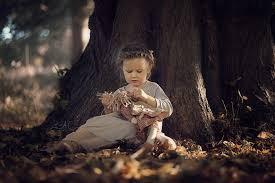 Ode to a Tree
I bathe in your shadow,
striped by filtered light.
the gentle breeze bending
 as it curves around us.
A strange couple,
me just seven and a half.,
you more than a century.
What knowledge
passed from one to the other?
A child and a tree.  
Thanks for reading. Adele
Email This
BlogThis!
Share to Twitter
Share to Facebook