Oh my goodness I am so excited.  This year, I actually got my act together way in advance and I am planning a super special Valentine's Day.
Knowing my man, he will most likely not plan anything for Valentine's Day, but that's ok.  I'm over it.  Last year I made a date with a girlfriend of mine, and we did a dance routine in the Piazza as part of a flash mob.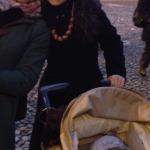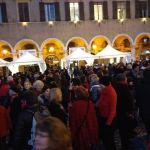 This year, however…….
This year will be different!  I'm planning such a huge mega surprise that he is going to be shocked.  But I can't reveal what it is, or I will risk that somehow he finds out (he never reads this blog, since it's in English, but you never know).
My Fashion Foresight™ post for today is going to focus on my outfit.
Pin Ups
I have always loved Pin Ups.  You'll find on my bookshelf the big hardcover book "The Great American Pin Up", I have a pretty decent collection of 1940s style swimsuits and other costume pin up clothing along with a few small things that infuse a little "pin up" into my life, like elbow length, supple, black, real leather gloves, and these glasses that were a Christmas gift this year from my husband's cousin.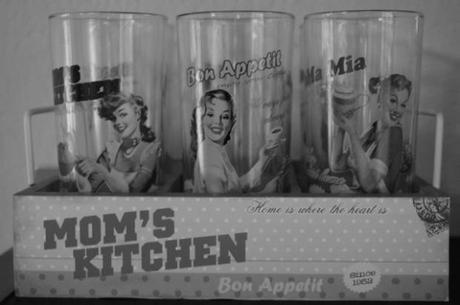 Now I have to admit, I'm not one of those girls that is all about tattooing pin ups on my body, or dressing in polka dot dresses with stalkings that have the line drawn down the back with my hair in a full-on "do".
I'm more of a subtle pin up kind of girl.  integrating sexy details into an otherwise normal outfit to give it just that touch  of good old fashion femininity.
Pin ups are from a time in the story of representations of women, when women's real curves were celebrated.  When waists were small and thighs were voluptuous, when regular bosoms were hoisted up in pointy bras, and feet dangled in medium heels.  Their sexiness was innocent and playful.
Valentine's Day is just under a month away but I'm already thinking about what to wear.  Then I happen to notice that the ModCloth is offering free International Shipping and so I went to their site.
I love ModCloth because it is a place for all things Vintage and Pin Up inspired.  They even have a dress section called "pin up dresses".  And by looking at the ModCloth site I've decided that my Valentine's Day outfit is going to be Pin Up inspired….without going overboard.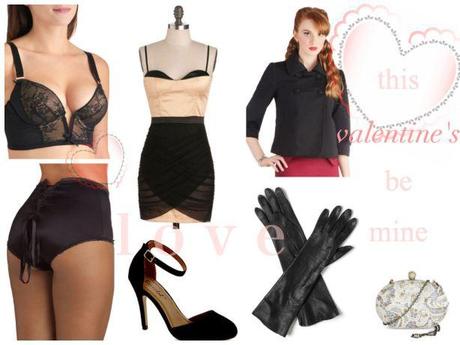 I've put together this outfit inspiration board with items from ModCloth, they perfectly represent the look I'll be going for on Valentines.
I want an outfit that does NOT include the color red (too clichè), has closed toe heels (because it is the winter and after dinner I'd like to go for a walk), and includes something intimate that gets uncovered.
Cover & Reveal
In this outfit I've included the "Milan" cocktail dress, which I think is an attention grabber, paired with a little, cropped, black jacket that should be worn overtop.  The idea being, that you never let your man see your full dress, until AFTER dinner.
What about you? Are you doing anything / planning anything special for Valentine's Day?  Plan on wearing a special outfit?