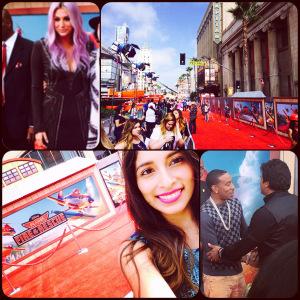 Looks familiar?! I recently posted this photo on my social media sites. These past two weeks have involved all things Disney's Planes: Fire & Rescue.
It is a sequel to the 2013 film Planes, a spin-off of Pixar's Cars franchise. Produced by DisneyToon Studios, it will be released theatrically by Walt Disney Pictures tomorrow, Friday, July 18, 2014. Dane Cook will reprise his role of plane Dusty Crophopper, with Julie Bowen joining the cast as Lil'' Dipper.
It is a comedy-adventure about second chances, featuring a dynamic crew of elite firefighting aircraft devoted to protecting historic Piston Peak National Park from raging wildfire. When world famous air racer Dusty learns that his engine is damaged and he may never race again, he must shift gears and is launched into the world of aerial firefighting. Dusty joins forces with veteran fire and rescue helicopter Blade Ranger and his courageous team, including spirited super scooper Dipper, heavy-lift helicopter Windlifter, ex-military transport Cabbie and a lively bunch of brave all-terrain vehicles known as The Smokejumpers. Together, the fearless team battles a massive wildfire and Dusty learns what it takes to become a true hero.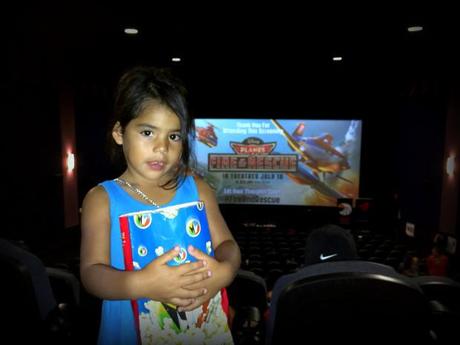 The film had a great message and MK enjoyed it. Although, I do believe they could have added more to the "3D" effect.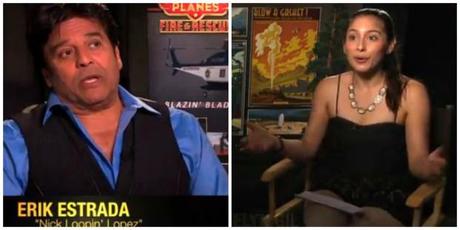 On Press Day, I sat down with Erik Estrada to talk about his character Nick "Loop'n" Lopez, who is a helicopter police officer, based on Estrada's 70s hit show "Chips." I asked him how excited he was when he received the call from Disney that they wanted to include a CHiPs spoof in the planes sequel, he responded "I always wanted to work for Disney." The Puerto Rican actor also talked about his pet peeve with social media.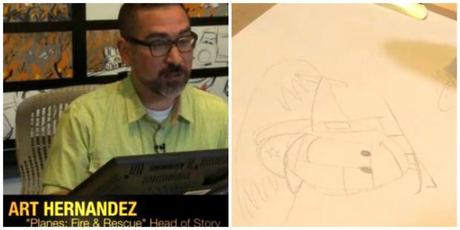 Additionally I sat down with Disneytoons' Head of Story, Art Hernandez, who walked me though drawing Estrada's character, Nick "Loop'n" Lopez. Believe me when I tell you, I can hardly draw stick figures and my helicopter came out looking awesome! What do you think? Stay posted for the interview videos!
PLANES: FIRE & RESCUE opens July 18, 2014.