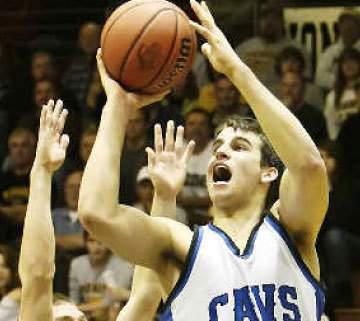 I had a funny/sarcastic post all ready to go about how I am as likely to marry Mark Cuban as he is to own a Major League Baseball team, but then my good friend Kevin suggested that I write about Austin Hatch.  My initial reaction was "Who is Austin Hatch and why do I not know anything about Austin Hatch?" As someone who is addicted to sports and the internet (and perhaps sangria and porn), it is rare that I do not have an already-formulated opinion on most subjects.  So I was intrigued.  Part of me wishes I had never learned more about Austin Hatch, because he has one of the saddest – and in some ways, most incredible – stories I have heard in an extremely long time. 
On Friday, Austin Hatch, a junior at Canterbury High School in Indiana who had just accepted a full basketball scholarship to Michigan, was the sole survivor in a single-engine plane crash that killed his father, Dr. Stephen Hatch, and step-mother, Kim Hatch.  His family's small Beechcraft Bonanza plane crashed into a garage on a residential street near Charlevoix Municipal Airport.  Austin, a national basketball prospect and a Prep Sports Player of the Year, remains in a medically induced coma and suffers from severe brain bruising.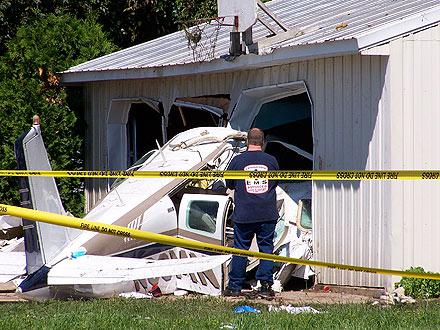 The craziest, most horrific part of this incident?  It is not the first plane crash that Austin has survived.  In 2003, he survived another plane crash that killed his mother, his sister Lindsay, and his brother Ian; Dr. Hatch survived, as well.  But now Austin, who is miraculously still alive after two plane crashes in eight years, is left without his family and without basketball.  My heart breaks for him.  And I cannot help but wonder who, if anyone, is standing at his bedside right now, to tell him that everything is going to be okay.  I looked for a foundation on Austin's behalf where we could send donations, but I could not find one; if I do, I will most certainly post it. 
Before the tragedy, Austin was a standout player on the AAU circuit with the Spiece Indy Heat; he was recruited by Michigan, Purdue, Notre Dame, Indiana, Illinois, and Virginia, before deciding to become a Wolverine just last week. It is where both of his parents went to school. But this kid was the real deal, in terms of talent. To complicate the story further, this is the "quiet period" of NCAA recruiting, whereby schools and coaches are restricted from having any in-person contact with a recruit and are limited in phone calls and emails.  Rather than simply being able to reach out to his future player, Michigan coach John Beilein is in the precarious position of abiding by NCAA rules or acting like an empathetic human being.  To its credit, the NCAA has allowed Coach Beilein to
release a statement
about Austin, which would normally be prohibited as a public comment related to a specific recruit.  His statement in full: 
To All Fans and Supporters of Michigan Athletics,
Our basketball program and the Michigan community were saddened to hear about the tragedy that affected the Hatch family late Friday evening. Austin needs as much support right now as possible and he continues to be in our thoughts and prayers during this difficult time. We are grateful that the NCAA has relaxed some of the contact restrictions currently in place to accommodate this unique set of circumstances for our coaches. We appreciate that they and Big Ten office are working with us throughout this situation. Both groups have been in communication with our compliance office and continue to provide valuable insight on a daily basis. The outpouring of support from our Michigan faithful, coaches, administrators and fans across the country has been overwhelming. We are thankful for all the support that has been offered to the Hatch family. We appreciate that the NCAA will continue to work with us and act in the best interest of everyone involved. Thanks for your continued prayers for Austin and the Hatch family.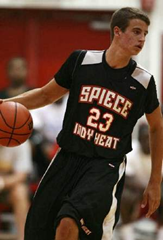 There is no way to lighten this story or make it funny.  This poor kid, who had the whole world going for him less than a week ago, is now an orphan who may never play sports again.  I lost my mother to breast cancer around Austin's age, when I was 17-years-old, and I still cannot imagine what this would be like….to lose everything you love all at once.  There is an emptiness that can never be filled, a void that seems to grow as you get older and realize what you are missing.  It forces you to mature quickly because, quite frankly, you don't have a choice in the matter.  In fact, the coaches that recruited Austin have
already said
that meeting the 16-year-old "was like meeting with a 25-year-old man."  And that was
before
the rest of his family perished in last week's tragedy.  Austin can never get back what he lost on Friday.  But if nothing else, I hope he can lace up his high-tops and return to the court one day.  Besides my friends and family, getting lost in softball games/running around the outfield is really one of the only things that got me through my mother's death at that age. It was an escape. But there is no comparison here.  
Remarkably, Austin Hatch has beaten the odds on two plane crashes; I mean, what are the chances of that?  It is absolutely incredible. And it is the only silver lining to this story, so I feel like it needs to be stressed.  I only hope that it means Austin is destined to do great things with his life once he wakes up from this nightmare.