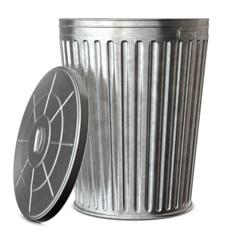 Take out the trash

Out in the alley way MUFF sports a shiner while DO.IT.WITHOUT.THINKING is limping and PLAN.AHEAD is a little out of puff.MUFF: "Damn the gates to the alley are locked and it looks like we will have company very soon" as a chair bangs against the fire exit. Quick what are we going to do? We need a plan to get outta here!DO.IT.WITHOUT.THINKING talking with a slurr and looking extremely groggy "Coooommon MUFF grabs a trashhhhhh caaan we can h

iiii

it them on them heads with them on the way out"PLAN.AHEAD: "I'm too old for this s*** MUFF do something"MUFF looked around thinking "A TEAM" time!  An old piece of carpet was flung over the barbed wire at the top of the fence a piece of rope tied to a trash can lid acted as a grapplinghook, over the fence it went. A couple of mintes later they we out on the street. "I love it when a plan comes together" In this post MUFF is going to provide an insight to the Tribe's strict (extreme in some cases) short term actions and how we are executing our Plans to get to our Early Retirement and Life goals winning post...... This is followed up on how some of these great principles have been built into the PERL planning tool that will be released in the near future. Ou

r Short Term Planning

MUFF Tribe has a short term planning process for our weekly and monthly actions. The aim of this is to be highly effective in the following areas:
Organisation skills
The art of getting things done
Be decisive instead of procrastinating. 
Psychological rewiring - we can do it (and have confidence as we have done it)
Getting Things Done
We have our WHITEBOARD in clear view and act upon the routine daily. We have our to do list on a notepad and aim to add and complete tasks daily.
Keeping to Budget
Our Budget is pre-calculated and a specific amount of money is allocated to our joint bills account.
We track our spending several times through the month (all spending goes on plastic on the joint account). This is done by downloading a statement a few times a month into a spreadsheet. The spending is automatically categorized into Food, Bills etc. The spend in each category is checked to avoid being overdrawn. In our opinion this is important for the following reasons:
MEASURE IT! (Controlling our spend):


Are we indulging in too much heating?
Been too lazy to turn off some appliances or hang the washing on the line instead of using the tumble drier?
Overfilling the kettle?
Driving the car too much or too in-efficiently?
Too many treats for the kids?
Been indulging a bit too much Bordeaux red?


STOP IT! (Self discipline) - if we have overbought food etc we will stop and make sure we use up what we have in our cupboards. The following month may mean that we have to spend more on staples (e.g. bread and milk). We forgo some more expensive foods but we are disciplined to balance the budget (unlike most governments).
 
DO SOMETHING ABOUT IT (Opportunities) - As we are focused on the bills we can challenge some of the spending habits - do we really have to have that insurance policy? Can we reduce the food shop bill further? Can we re-negotiate a phone contract?
Working on the right things
Or short term and medium term the Tribe Goals are very clear to us. Cut out all non essential spending, save as much as possible and invest the savings into dividend paying stocks. We own other assets but our goal is to get a passive income that will provide for our family with a regular income when we move to France in July next year.
We are being extreme savers at the moment. We need a holiday - we holiday at home. New clothes - wear out the ones we have first and rediscover what is in the wardrobe. Expensive nights out - not happening... you get the idea.
We are focused on our GOALS as they are what we really want and NEED as a family. Everything else is a secondary consideration hence IS NOT CONSIDERED if it costs money.
Benefits
The key benefits we see are that we get things done quickly and efficiently - no procrastination in our house :) This gives us time that other wise would have been lost. That time can be used to play with the kids or write this blog. The time can be spent looking for that next investment idea.
Or just on the other enjoyable things in life such as listening to music or a good book.
Secondly as we are Planning for Very Early Retirement we are saving at a healthy lick while the spending is going down - please see the 1st post in this series
Plan for Early Retirement and Life - Part 1 The Budget
Please read on for an update to the PERL user guide and an overview of the key short term planning tools
PERLShort term planning and review process (monthly review but weekly \ daily actions)
ACTION! (Action list) - what needs to be done by who and by when.
 
I KNOW WHERE I AM GOING - Final Objectives - Created from the strategy pages - the objectives are to keep the eye on the ball / keep focus on the important stuff. "I want one of those!.....actually that is not aligned with my Early Retirement objective, perhaps it should wait"
 
PLAY BY THE RULES - Rules are very useful to help build HABITS. Rules can be short, sweet, direct and focused on one topic. By reminding yourself of your rules, hopefully you will develop the habit you want. If you want to develop a frugal habit (which will become second nature and you will not have to think about it) what rules would help you get there? What about:

I will not buy anything over X amount without thinking about it for a week
I will always make a shopping list before I go to the store, stick to it and only go after a full meal.
I will monitor all of my spending in detail monthly
 

WHAT A TEAM - Achievements. This has to be MUFF's favorite part of PERL. We love sitting down each month and listing all of our family achievements, no matter how large or small. We have lots to add. With the little ones growing up quickly, you can miss some lovely little pieces of their development for instance:
 

Our 3-year old gave her first presentation in pre-school to tell the class about the day out she had with the class bear. The confidence and pride she had were awesome.
Our 14-month year old was hungry so she opened the cupboard, took a bowl and placed it in the table - WOW!
 

YOU ARE SPENDING WHAT!!! Monthly budget and spending check - Check and balance... this needs to be checked monthly
 

It is easy for spending to "creep" upwards where as the trend should hopefully be downward.
 
It is a good way of categorizing spending as necessity or non-essential to highlight where you can save more.
 
What big costs do you need to plan for (e.g. insurance premiums are cheaper if they are saved for and paid for in a lump sum)
 
Can the income be increased
 
Tap on the back for your awesome saving rate!
Here is the updated guide bo

o

k with the short term planning added:
PERL Guidebook v1.1
P

lanning uncovers opportunities
We all want to enjoy the "now time". A little planning can free up time for you to thoroughly it through avoiding procrastination and worry. Getting started on something is generally the most difficult part.
Risk taking done properly (you think about what you are doing deeply) will overall pay off. Where as inaction consigns us to the same life we are in today. We may be lucky in life to win the lottery or inherit a fortune but for the most of us it means getting out there and making a difference every day, minute and hour.
If we all think and plan effectively the world is our oyster. It is full of endless opportunities. Stand back reflect, think and ask yourself a few questions: is there an opportunity here? Am I doing this right? Am I wasting my time? Do I have all the information I need? Do I need to learn a new skill? Do I need to ask for help?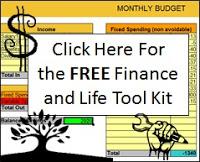 Get a whiteboard and a note pad today today
Why not go out and get a whiteboard, some marker pens, a notepad and a pen, cheap to replace, quick to use and can be very visible.
What do you need to do - write them all down - can you complete some of them and cross them off today.
Where should you keep the list? Perhaps on your bedside table - to off load those things to do so you get a good nights sleep or on the kitchen table so you have it there in front of you at the start of the day having breakfast.
On the white board what does you average week look like? Where does all the time go? are there opportunities to cross off TV and replace with read a book on Early Retirement? Do you want to dedicate time to check your weeks spend on a Sunday afternoon or check the performance of your investments?
Keeping it simple
We live in an increasingly complex world. A large amount of this complexity is NOT needed (think convoluted taxes, choice of mobile phone plans etc.). Having a short term planning and review process will actually make things simpler. Things will get done, closed out, finished. Opportunities will present themselves. An awful amount of unnecessary complexity will be ignored. We will have more free time to enjoy the free things in life that really make a difference - friends, family and the great outdoors.
Whiteboard and notepad anyone? To peace, prosperity and stress free short term planning.....
Click here for the updated MUFF profile
The PERL seri

es:
Plan for Early Retirement and Life - Part 1 The Budget
Plan for Early Retirement and Life - Part 2 The Investments
Plan for Early Retirement and Life - Part 3 Life Rules & Future Planning
Plan for Early Retirement and Life - Part 4 STRATEGY
Next up Medium Term Planning
Welcome New MUFF Readers!
Take a look around.
Find out who MUFF is
or
Start at the first article
, browse the
all posts
or just go for a
Random Post
. Please feel free to play with the FREE planning tools and checklists.
Keep in Touch:
  RSS Feed, follow MUFF on
Twitter
or
subscribe to posts by email: