Thinking of taking a break from your busy schedule? Seeking to go on an adventure trip to some popular adventure destination? Then Spain will surely fulfill all your requisitions.
Spain, the hottest new travel destination of the world is not only a leisure travel place but is also a perfect base for the adventure lovers. From scuba diving to surfing to snorkeling to kitesurfing to cycling to trekking, this popular travel destination is loaded with hundreds of adventure spots.
Dream Place Hotels, a premier luxury hotel and resort chain in Spain, known for offering world-class accommodation facilities and warm & welcoming hospitality. With an aim to make you feel like at "home-away-from-home" this hotel and resort chain proffer modern-amenities equipped accommodation, premium hotel facilities such as full-service spa, lavish architecture, serene greenery, etc.
Take a look at the most-loved adventure spots in Spain comprising of luxurious accommodation options as well-
Tenerife!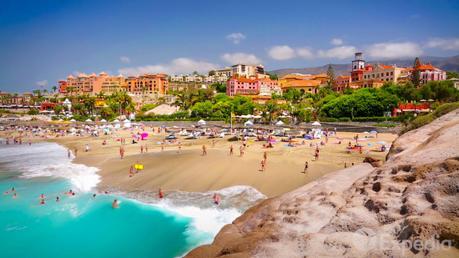 Tenerife is greatly influenced by the Guanche's tribal culture (original inhabitants), it is a place conquered and defeated by the Spanish over 500 years ago. Extending a warm welcome to its tourist, you will find Spain's highest peak, the majestic Mount Teide, at 3718 m. While exploring this place, you will come across cosmopolitan areas, historic towns, magical woodlands, stunning coastline and nature parks for all ages.
Dream Place Hotels In Tenerife!
Grand Tacande – Ideal For Wellness & Relax!
Experience all the pleasures of living that you've always wished or dreamt off at the Grand Tacande hotel. Enjoy 5-star luxury accommodation over here. The hotel features-
Spacious guestrooms and luxury suites
A Thalasso spa
A diverse and delicious buffet in tropical, serene surroundings
Tagoro – Family & Fun!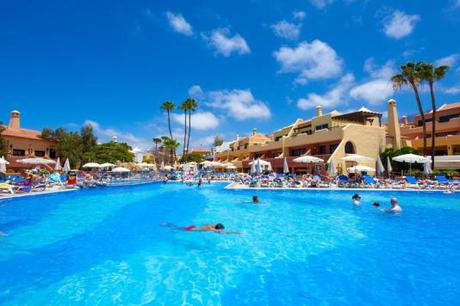 Delight yourself with two major aspects from the very first moment as soon as you enter this grand luxury resort, Tagoro. Firstly, the feeling of being in a beautiful village of welcoming and warm environment of lovely villas. Secondly, the feeling of a home-away-from-home. The unassuming atmosphere over here is extremely inviting and pleasant. The resort features-
Luxurious family rooms and villas
Separate kids and adults swimming pools
A fantastic Miniclub
Adventures Activities In Tenerife!
Loro Parque. World's most popular and most-adorned animal adventure park, where you can spot animals such as killer whales, red pandas, penguins, and gorillas
Aqua-Marine Dive Center. A well-established 5-star rated dive center offering boat dives in their RIB for about 3 times in a day.
Canyon Tenerife. Canyoning trips can be the best adventure you can enjoy while discovering the amazing canyons of Canary Island. Jump & slide into the aquatic canyon's fresh water, abseil breathtaking and stunning waterfalls, etc.,
Lanzarote!

Comprising of great beaches, unique attractions, the UNESCO World Biosphere, Lanzarote reserves great outdoor activities and adventures. From camel rides at Timanfaya National Park (on volcanoes) to eating at the finest restaurant at James Del Agua (in a volcanic cave), adventure trip to Lanzarote will surely impress you a lot.
Dream Place Hotel In Lanzarote!
Gran Castillo Tagoro – Family & Fun!
Gran Castillo Tagoro hotel is a perfect holiday destination for those who wish to enjoy and explore the beauty of Lanzarote. It is a place where countless unforgettable experiences are waiting for you. The hotel features-
A fabulous beachfront location
Vitanova Spa to enjoy relaxing massage
Balinese style chill-out guestrooms
An elegantly designed A La Carte restaurant
Adventure Activities In Lanzarote!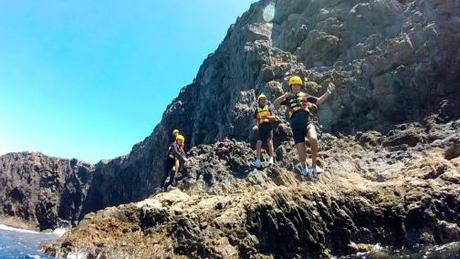 Go Trekking And Mountain Biking, over the Blackstone
Lanzasurf. Experience an unforgettable adventure such as surfing, snorkeling, kitesurfing, diving, cycling and so on over here
So, adventure lovers, plan a trip to Spain this year to experience out of the world adventures along with sheer luxuries provided at the top-notched resorts and hotels over here.
Also, make your hotel booking your favorite Dream Place hotels pocket-friendly, just by availing Dream Place hotels voucher codes.