It's time for all the sweet toothed techies to get fired up for naming of the upcoming Android OS version. And it is reported that Google is currently calling Android Pistachio Ice Cream, the usual dessert-based naming convention. Indeed, Ice Cream has been used before, for 2011's Android Ice Cream Sandwich. The naming pattern has never been random starting from Cupcake, Donut, Eclair, and so on) and with last year's release being Oreo which means the upcoming versions codename will begin with P.
"Pistachio Ice Cream", is a name that fits for both, the alphabetical requirement as well as desert /confectionary requirement. It is assumed that Android P will be launched as android 9 in 2018. In addition to this Google, developers have even started dropping hints on Twitter, and the binary code pictured takes you to the google.com/io website where you'll be able to use Street View to explore the reception area of a Google Developer's building. They say there are various puzzles to solve, and locked away in a second room, that will be found in the latest version.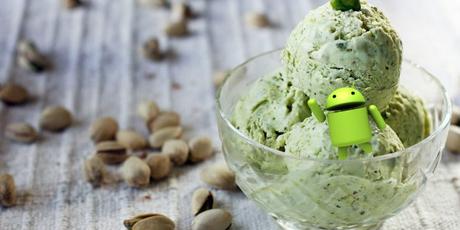 Here I would like to shed some light on some of the most important aspects of Android 9
When is Android 9.0 coming out? Android 9.0 will most likely to be announced during the Google I/O 2018, which might take place in mid-May, potentially 16-18 May 2018. However, it is even possible we will see an earlier release in March as we did in 2017 with Oreo. A developer preview will be released which can be installed on recent Google Pixel devices. A few public betas will follow, and we expect to see the final consumer release in August 2018.
Android P may add support for iPhone X's notch
It may quite interest you to know that Google is planning to adopt the iphone X's controversial 'notch' design with the next version of Android, according to new rumors. And Android P being set to launch at the same point in 2018 is supposed to follow Apple's lead in allowing for a cut-out section at the top of the display to house camera lenses and other assorted sensors, Bloomberg reports.
Now you may ask, what's new in that? As many devices have previously launched featuring edge-to-edge displays – with notable examples including the Samsung Galaxy S8 and OnePlus 5T – most opted to include the front-facing sensors in a thin, continuous bezel along the top of the device. The inclusion of such capabilities as part of the Android OS indicates that Google does not expect the current trend of edge-to-edge smartphones displays to vanish anytime soon – an expectation that seems well-founded, given that more and more manufacturers are getting on board with the design style.
Another interesting news that Android will also be getting a visual overhaul, improved support for the Google Assistant and tweaks to improve power efficiency. Lastly, Google is said to be adding support for new form-factors including the persistently-rumored foldable smartphone, multi-screen devices, and flip phones.
Published By TatvaSoft UK – an Android app development service provider in London