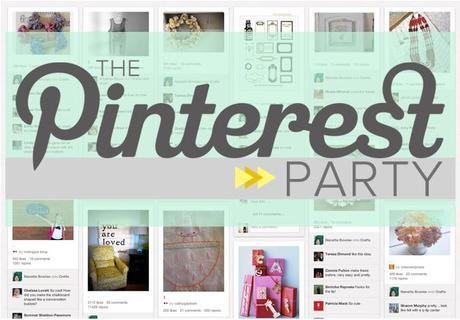 Have you ever heard of a Pinterest Party? Apparently they were all the rage during National Craft Month back in March. I might be late on the scene, but I really love the idea. The gist of it is for a group of people to get together and create Pinterest-inspired projects while consuming Pinterest-involved foods. You can have yours themed, or you can just do a generic Pinterest party. Either way, you can pin ideas for it. Sounds like a lot of fun.
Haeley from Design Improvised even had a Pinterest Swap Party, where each person brought craft supplies for a specific Pinterest project (wrapped, of course!). The people at the party then did a white elephant gift swap, each ending up with a craft to take home.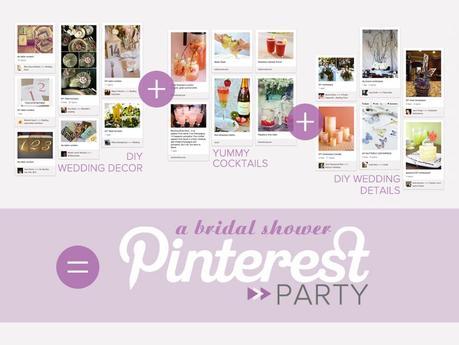 I also think it'd be really fun yo have a Pinterest-themed bridal shower. You could take ideas from the bride's pinboards (she's got to have a ton, right?), and create a party from it. You could have little craft tables dedicated to making her pinned DIY wedding decor (centerpieces, hair pieces, etc), eat fun foods, and enjoy cocktails – all based off what she's pinned for the wedding. How fun would that be?
Anyone in Dallas interested in doing a Pinterest Party? Or would any of you be interested in a Pinterest white elephant swap via snail mail? I've got a lot of ideas on my shared DIY board, and my Someday Crafts board.