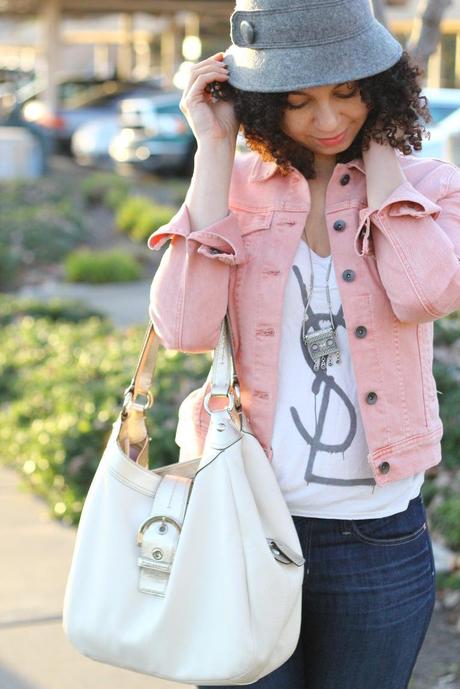 Right now it seems that 5pm is the magical hour for soft, beautiful light. What better to go with a sunset, than a velvety denim jacket in the palest shade of pink?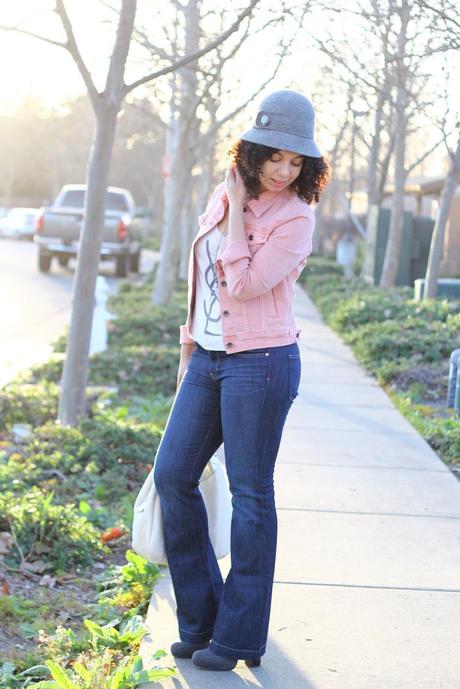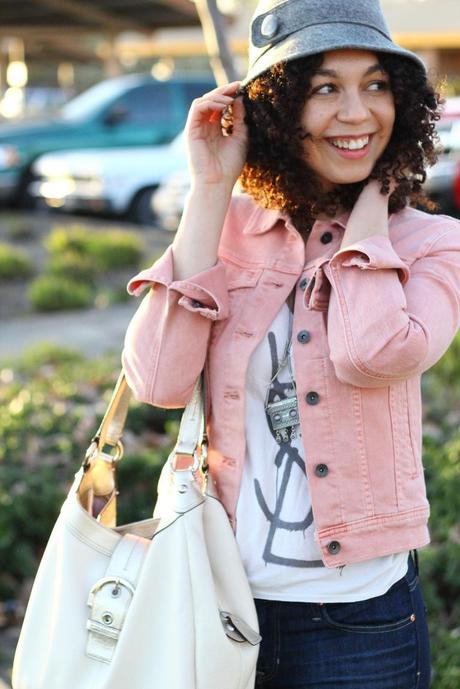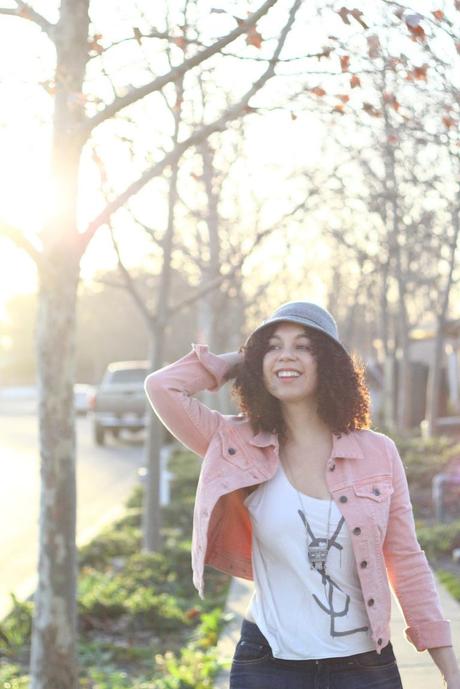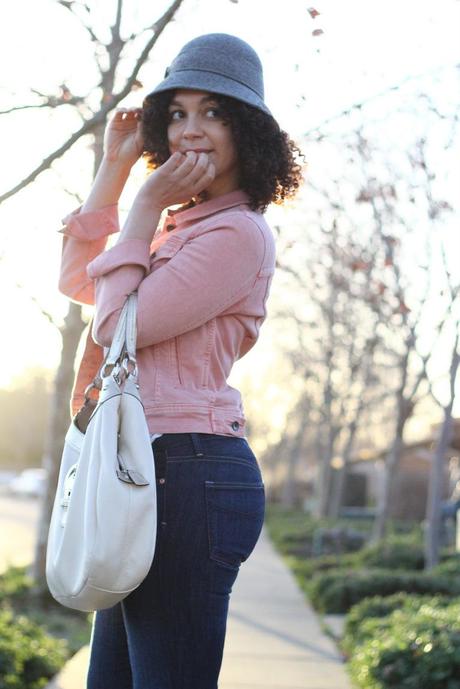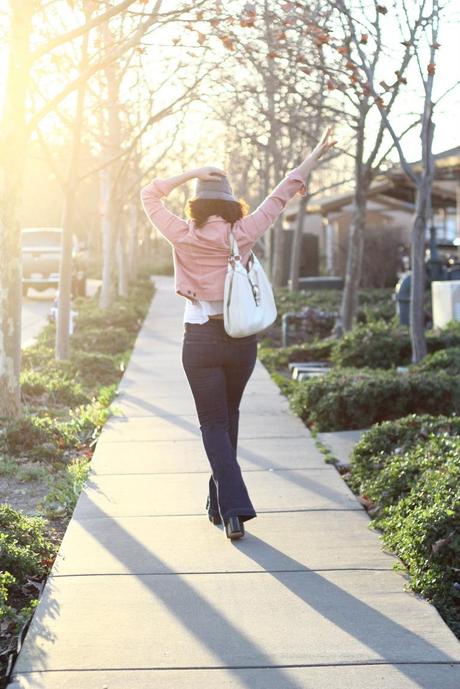 Big Star denim jacket (similar here or orginal at 415-567-4730) // Gap Long and Lean jean // Coach bag ( this one by Michael Kors is stunning too) // Etsy tank // Target hat // Alexander Wang boots  (last seen here and here)
 This weekend I plan on laughing, using my new pink lipstick way too often, and waking up snuggled to my kitty Eloise. Do you have any special plans?