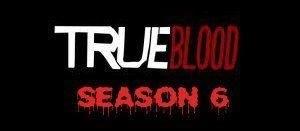 Our good friend Barbara from SkarsgardFans.com is on the True Blood set, where they are busy filming at a mansion which looks vaguely familiar…we thought we'd share some of the photos with you, so we can speculate about it.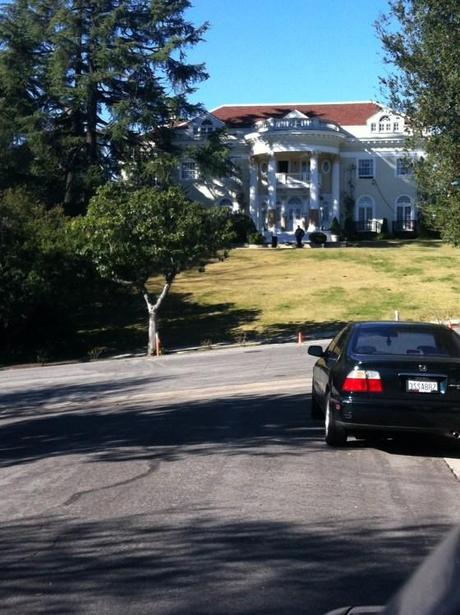 Credit: B. Henderson @ SkarsgardFans.com
WAITING SUCKS…LOL Right Barbara?
She texted the above photo to me while she's waiting for some action to start happening on the True Blood set. So, you're in for a treat…this is an EXCLUSIVE pic!

WARNING: if you don't want to know – don't read below!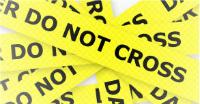 This is what Barbara said about the filming;
The size of the home and 'look' makes me think that this location will be used to film the interior shots for the new character – the Governor of Lousiana who will be played by Arliss Howard. The role of his daughter, Willa was recently cast and she will be played by Amelia  Rose Blaire.

The casting call for episode 6.02 called for the characters of the Governor and Willa so perhaps the filming will be for this episode.
Barbara also revealed this;
The windows are taped with black material to prevent light from leaking through. The material was later removed.

The home is over 15000 square feet and sits on a large lot (almost 86000 square feet). The home is a "historical" one built in 1914. It has 10 bedrooms and 10 baths! I knew the home looked familiar to me so I did some digging and found out that yes the home was used to film the TV series "Benson". (a spin-off from the tv series "Soap") I can't wait to see just how the home will appear for True Blood!
Check out some of the photos she took in the gallery below!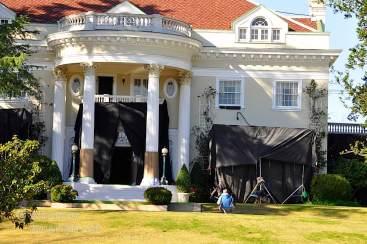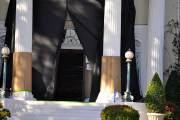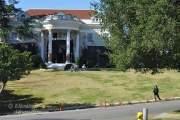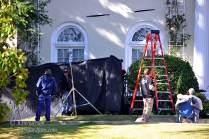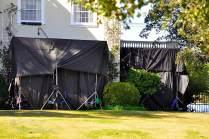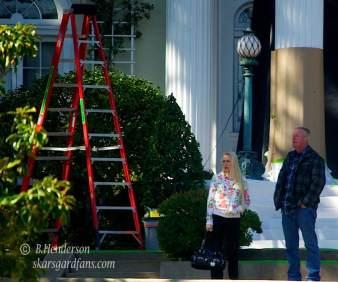 Barbara has many many more photos too! If you'd like to check them out…please visit SkarsgardFans.com!  She's there again today, so we'll update the gallery if any more great photos come in and/or you can check out her site where she'll update her post when she gets the chance!
What do you think? Share your thoughts below!