One of the most beautiful and visited cities of Switzerland, Lucerne is known for its eclectic Altstadt (old town), tranquil lake, panoramic bridges and its view of the utterly beautiful snow capped mountains.  Located in the central part of the country, it is often considered as an ideal gateway to the mountains of Rigi, Pilatus and Stanserhorn.
I recently visited this lovely city in its coldest month, January and its charm was simply captivating.  It just made me wonder how pretty would these scenes be in spring and summer! Nevertheless, here are some captures.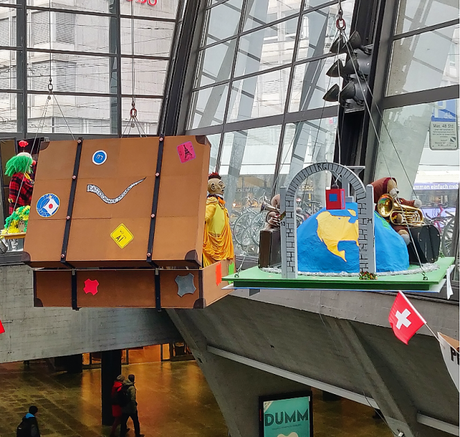 Colourful installations at Lucerne railway station
The lake is a focal point of the city around which most of its main attractions are situated.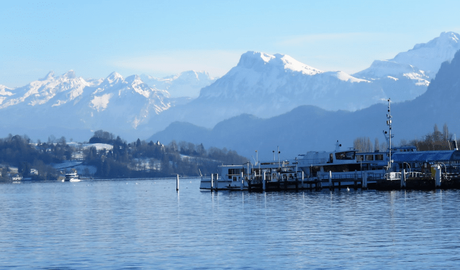 View of the snow capped mountains from Lucerne lake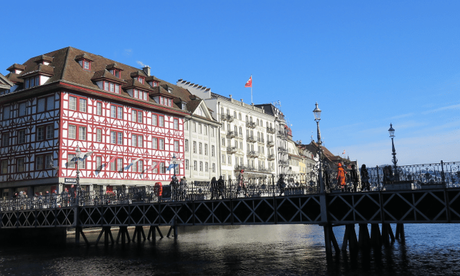 Another view from Lucerne lake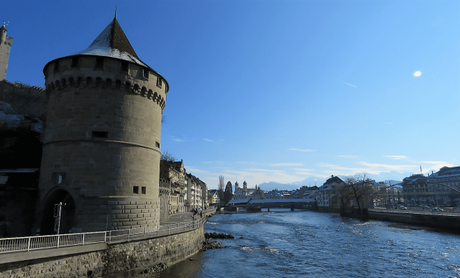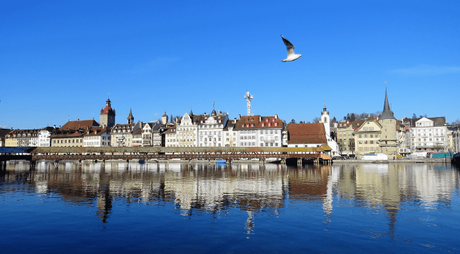 A view of the Town hall from the lake
The Lucerne Jesuit Church is one of the most prominent sights of the city.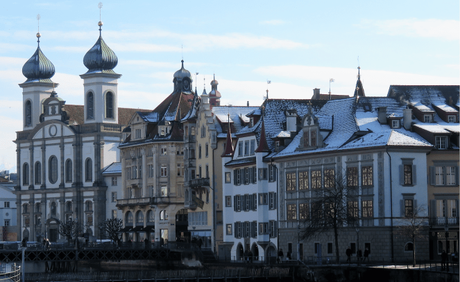 A view of the Lucerne Jesuit Church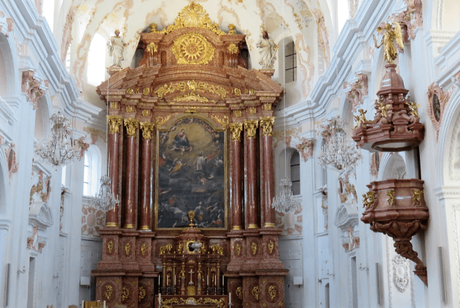 Inside Jesuit Church, Lucerne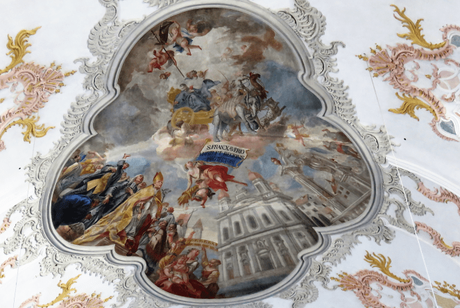 A view of the ceiling inside Jesuit Church, Lucerne
The Chapel Bridge or Kapellbrücke is arguably the most famous landmark of the city.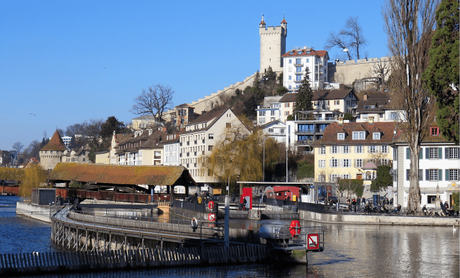 A view of the Chapel Bridge or Kapellbrücke
The Spreuer Bridge is yet another famous place of interest.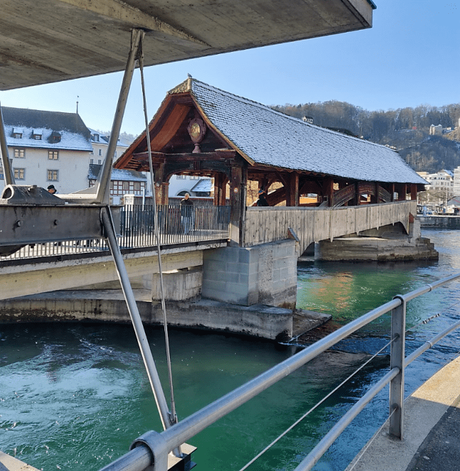 View of the Spreuer Bridge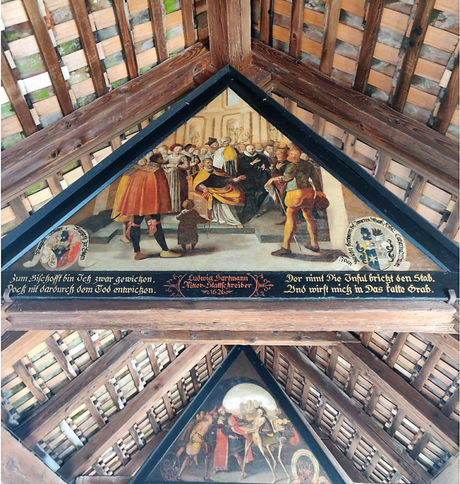 Artwork inside the Spreuer Bridge
Known for its medieval architecture, the old town is a must visit.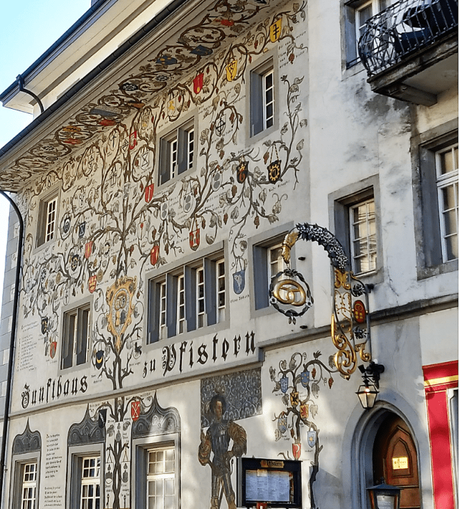 A bulding in the Old town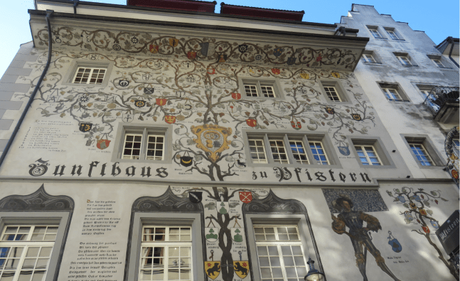 The 14th century Museggmauer (Musegg Wall) represent the remnants of the city's fortified walls of the past.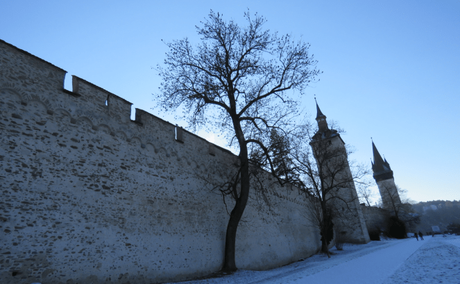 Fortified walls and towers of ancient Lucerne
Needless to say, no visit to the city is complete without seeing the Lion's monument.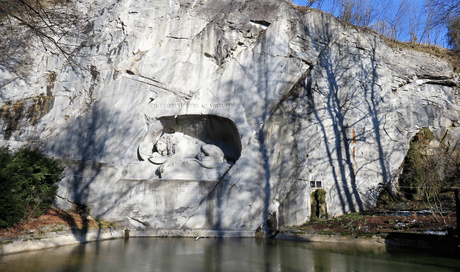 Lion monument in Lucerne
Hope you enjoyed this photo tour.  Have you visited Lucerne in spring or summer? If yes, do share your photo links in the comments, I would love to see them:)