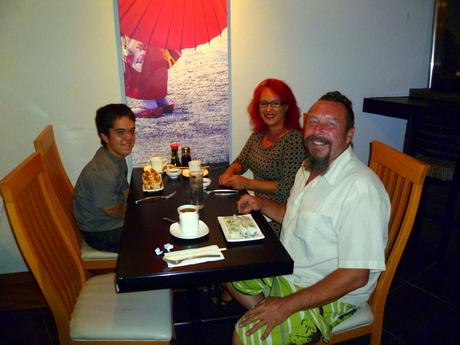 Eli's always been a fiend for sushi, so we took him to Matsuri in Bucerias on his birthday.  The waiter got a kick out of our crazy little family.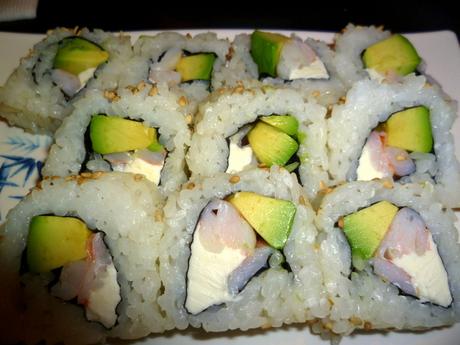 California Roll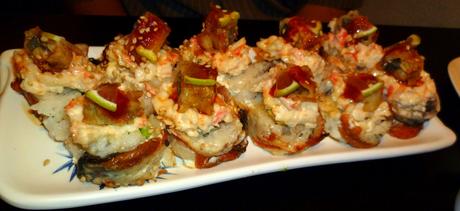 I don't even know what all is on here except pure deliciousness.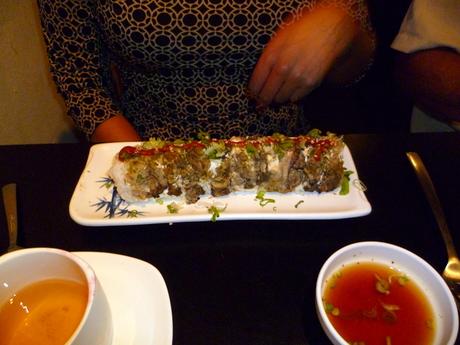 Mine had smoked oysters on it.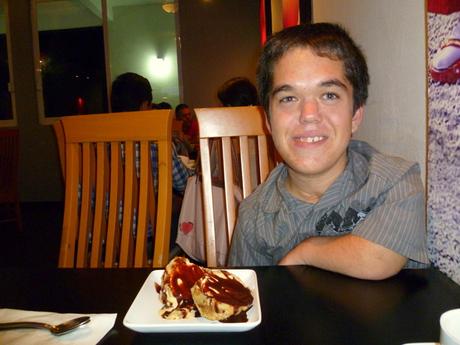 Fried ice cream dessert thingy.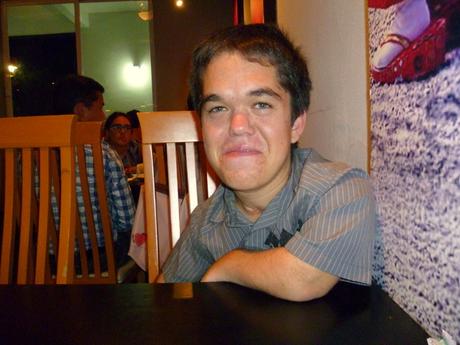 Pretty pleased with the night. Also humoring mom.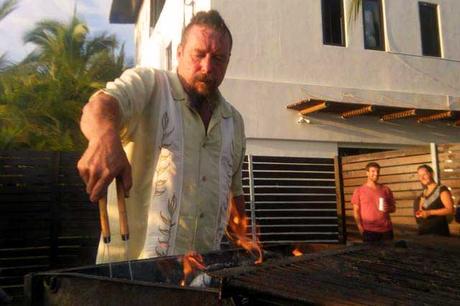 A few days later, we took over the Poolside Deli area and had a huge barbecue.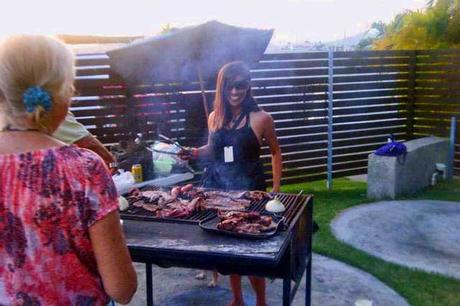 When she wasn't on grill duty, Katrina went around taking pictures for me because she's awesome that way.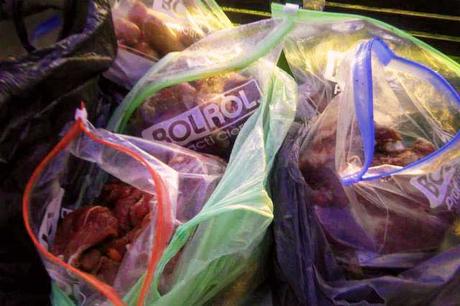 We had 15 kilos of carne asada and the carniceria lady threw in a bunch of fantastic chorizo. Also homemade salsa mexicana with fire roasted chiles.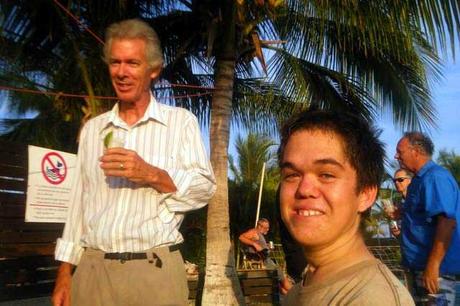 This kid never has any fun.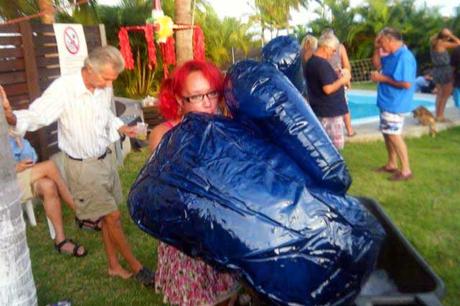 Emerald Lady got Eli an inflatable throne and John and I took turns blowing it up, which had the added bonus of grossing out the teenagers, so….mission freaking accomplished, once again!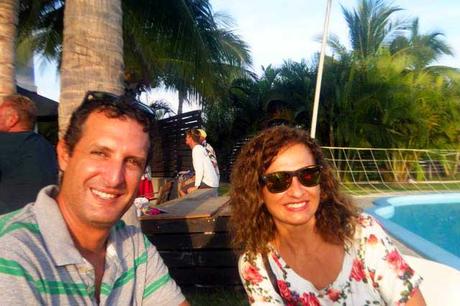 Andrei and Luli–love this pic of you guys.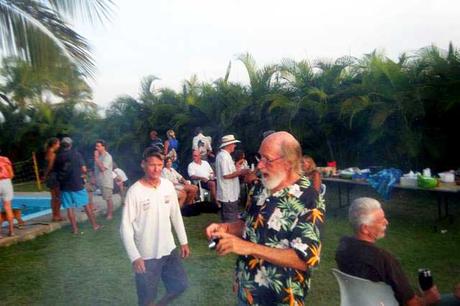 Mike's on a mission and Nick I think is taking pictures.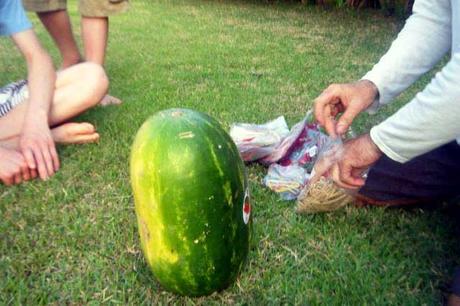 The mission being: how to cut a watermelon in half using only rubber bands and about 45 minutes of distracting kids with stretchy things.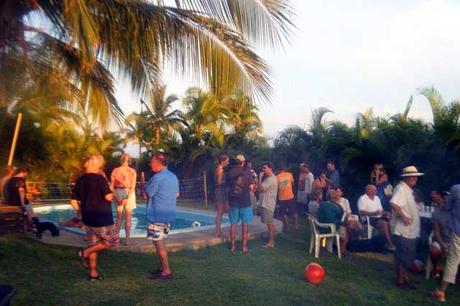 So many people showed up and it was really a wonderful party.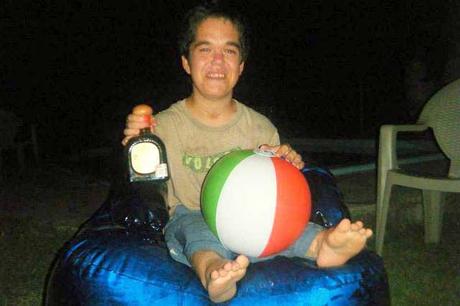 Eli on his throne with some of the loot. John and I are passed out on the grass from lack of oxygen.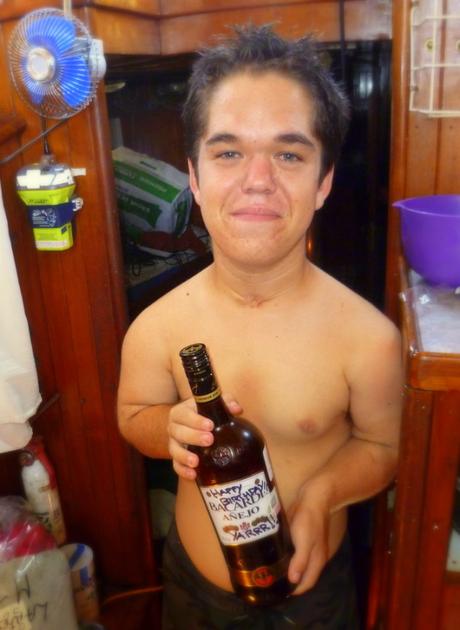 S/V Azul had to go on a boat delivery the day before the party, so they dropped a bottle of rum off for Eli in the morning. Also some candy. Breakfast of champions, anyone?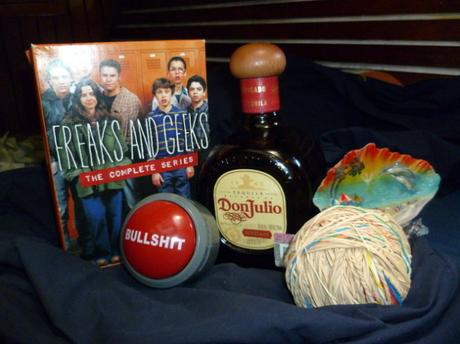 More cool loot. Thank you everyone. Also thanks for the pesos :-)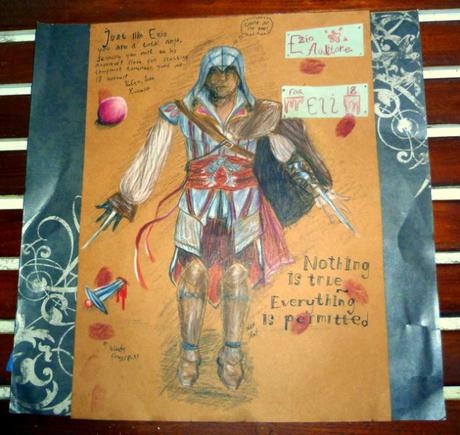 Katya on S/V Sarita drew this. Incredible.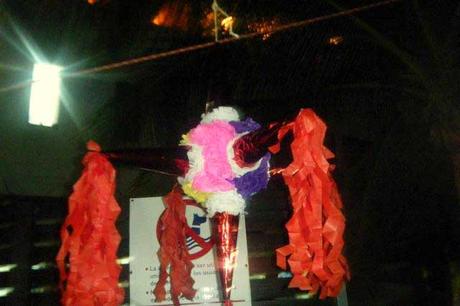 We did a piñata this year. I wanted to fill it with condoms and those little bottles of liquor you get on airplanes, but seeing as how there were going to be kids at the party, I settled for candy.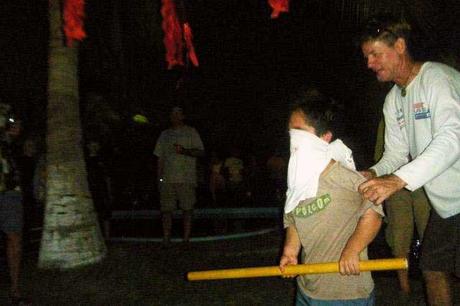 Blindfolded dwarf on the loose with a cudgel.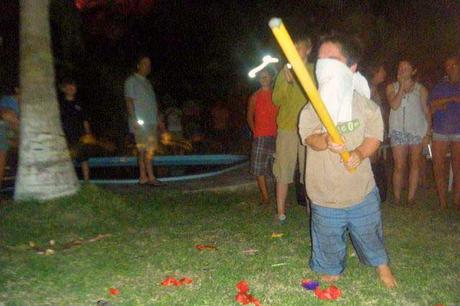 Seriously, that's how Eli described it.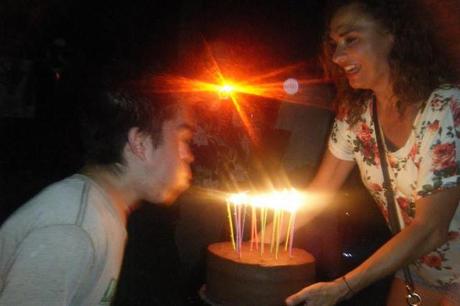 Eli picked his own damn candles out because he's 18 now. April Fool's on him, because he accidentally chose the kind that keep relighting.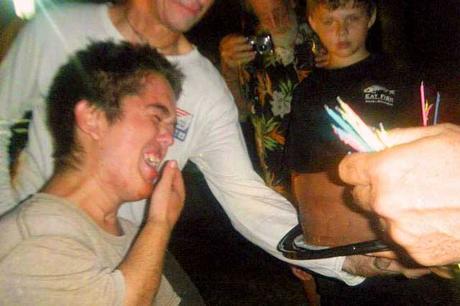 La Mordida…in Mexico, the first bite of cake is done with your face. Traditionally, a family member or close friend will do the honor of smashing your face into tasty goodness. Thanks Mike!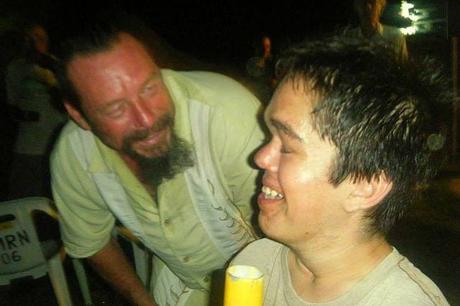 We had such a great time. Thanks everyone for helping us celebrate this amazing milestone! We love you all!!!